FREE SHIPPING on all orders over $50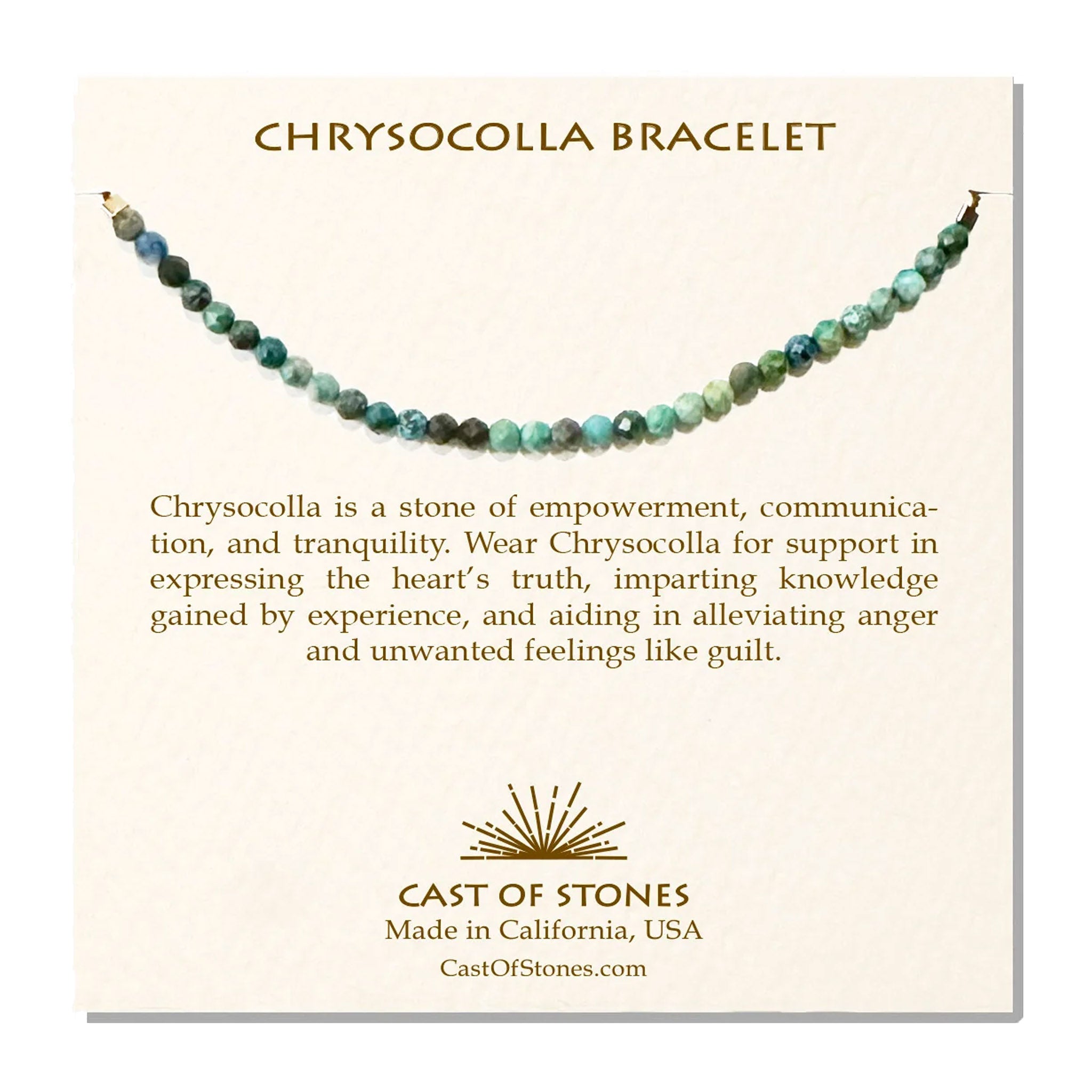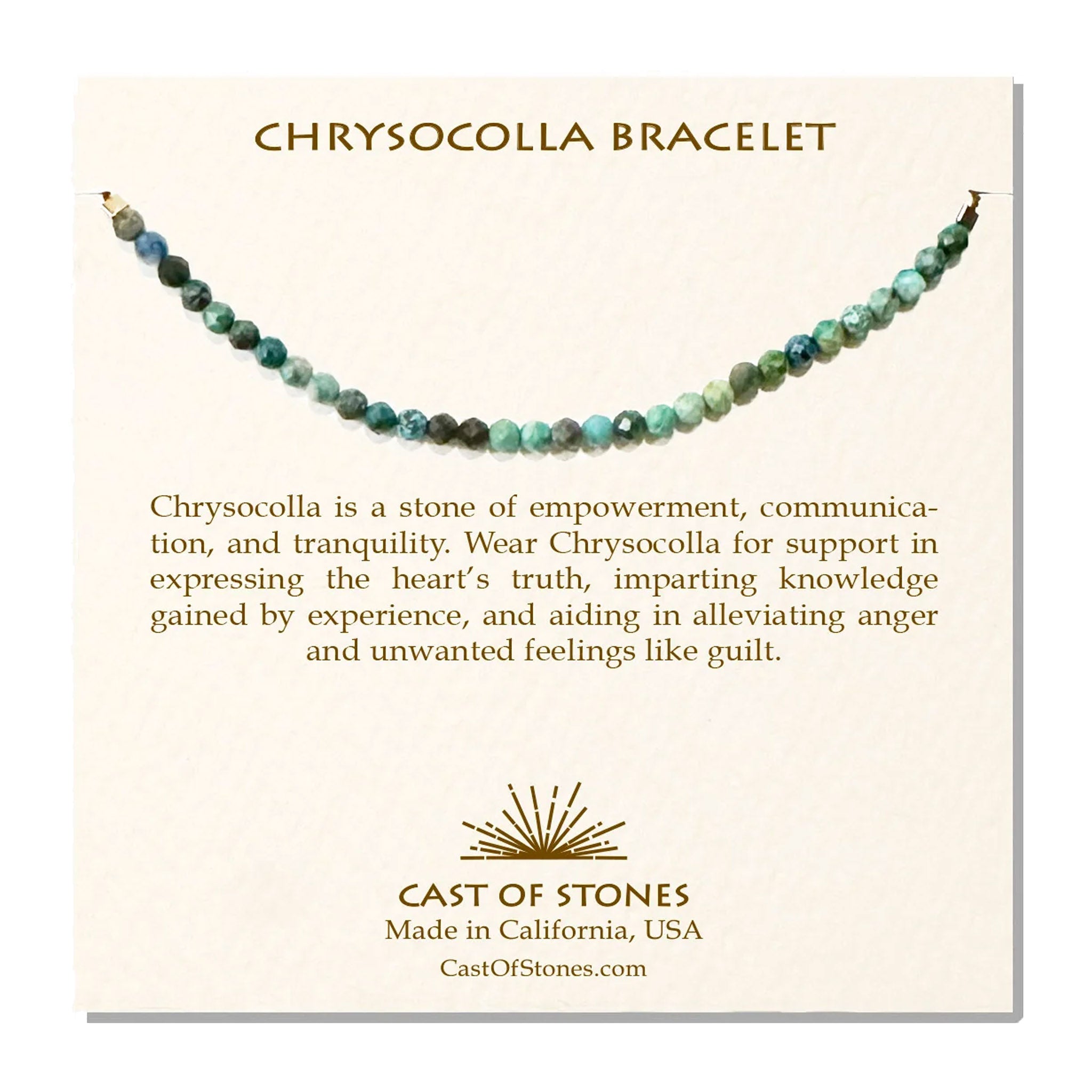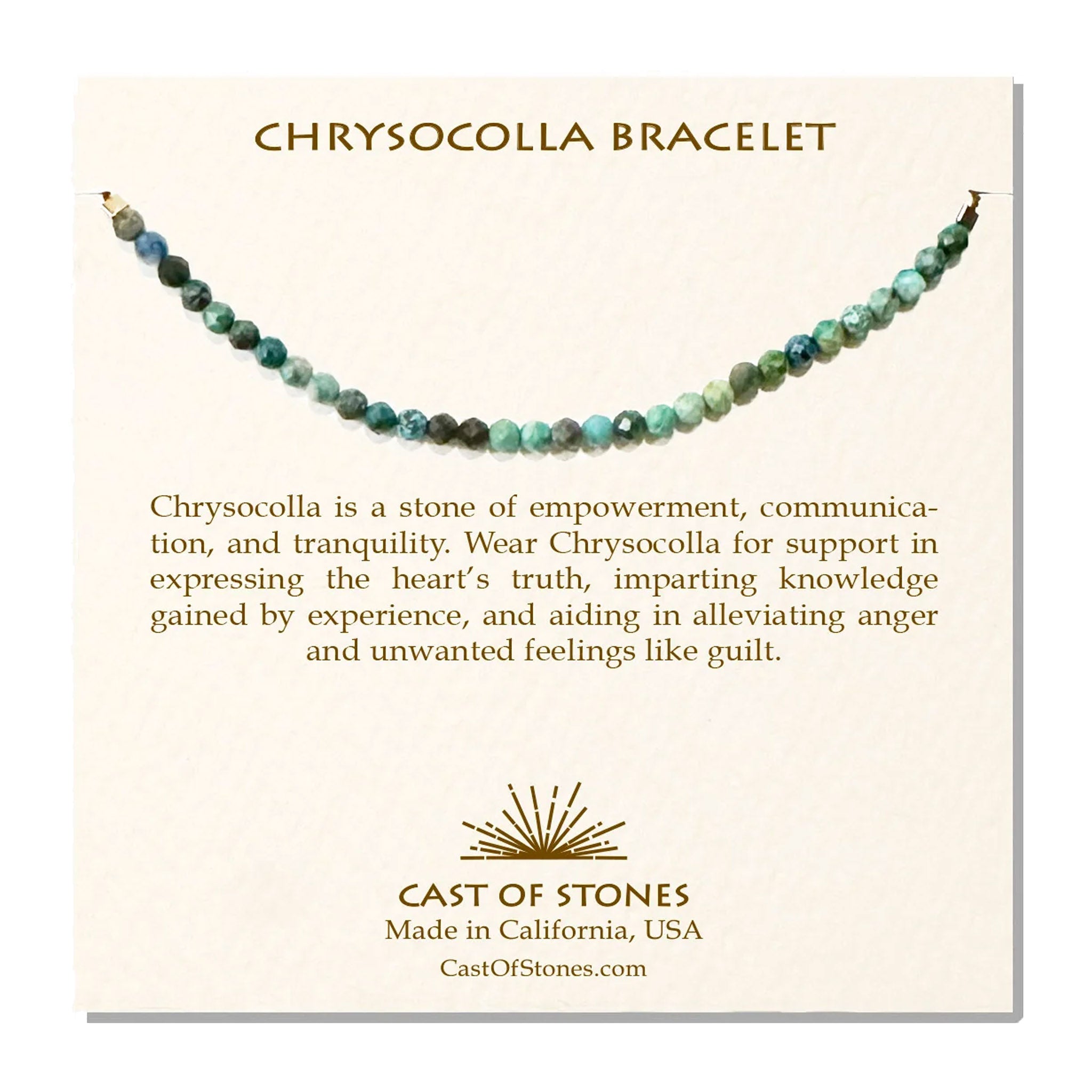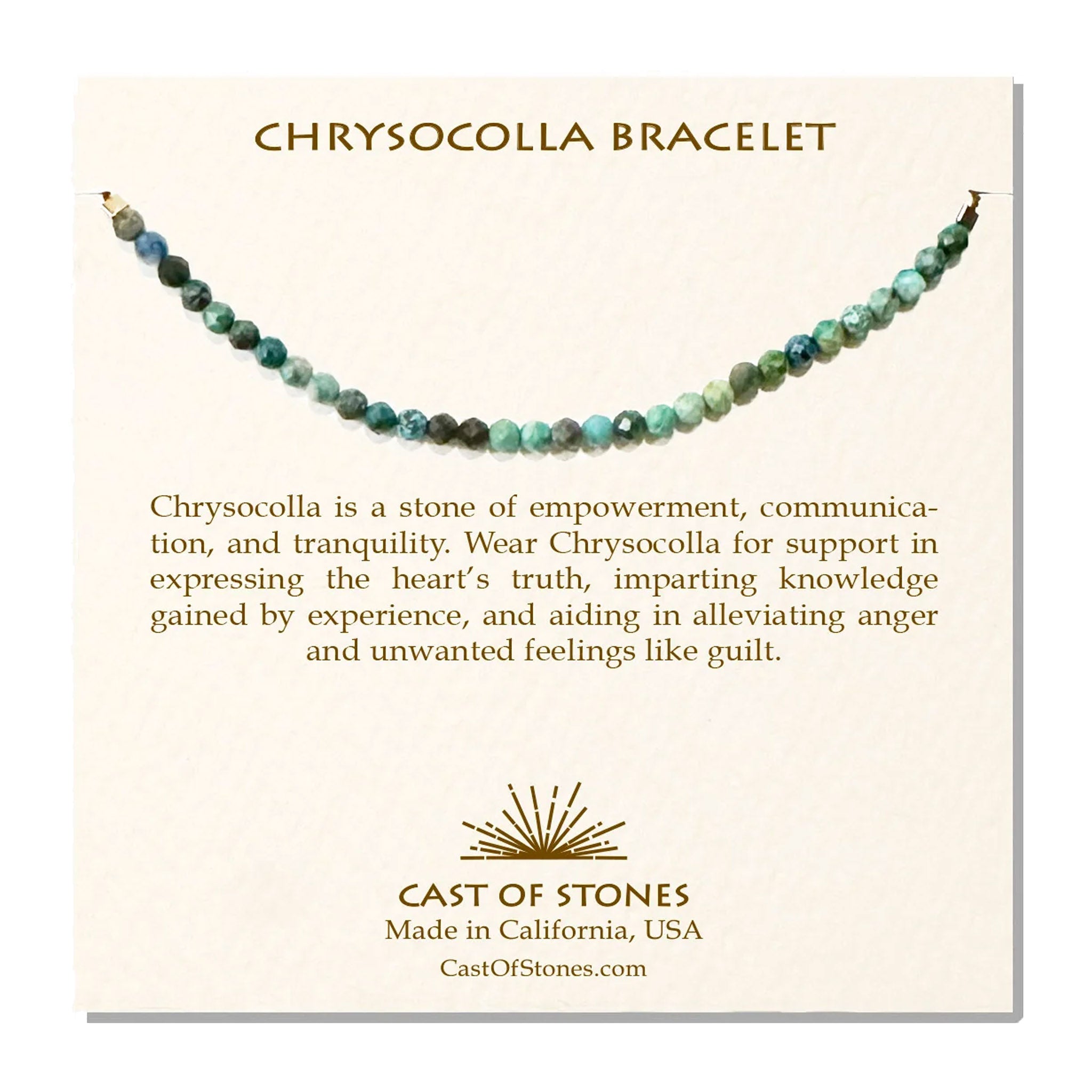 Chrysocolla Gemstone Bracelet
Chrysocolla is a stone of empowerment, communication, and tranquility. Wear Chrysocolla for support in expressing the heart's truth, imparting knowledge gained by experience, and aiding in alleviating anger and unwanted feelings like guilt.
Chrysocolla gemstone 9" adjustable bracelet. Gemstones approximately 3mm thick.
Crystal and Stone healing is not meant to replace conventional medicine. It is not to be used as a prescription, diagnosis or treatment. The information given is purely metaphysical in nature and is by no means medical. For medical advice, consult a licensed health care specialist.