FREE SHIPPING on all orders over $50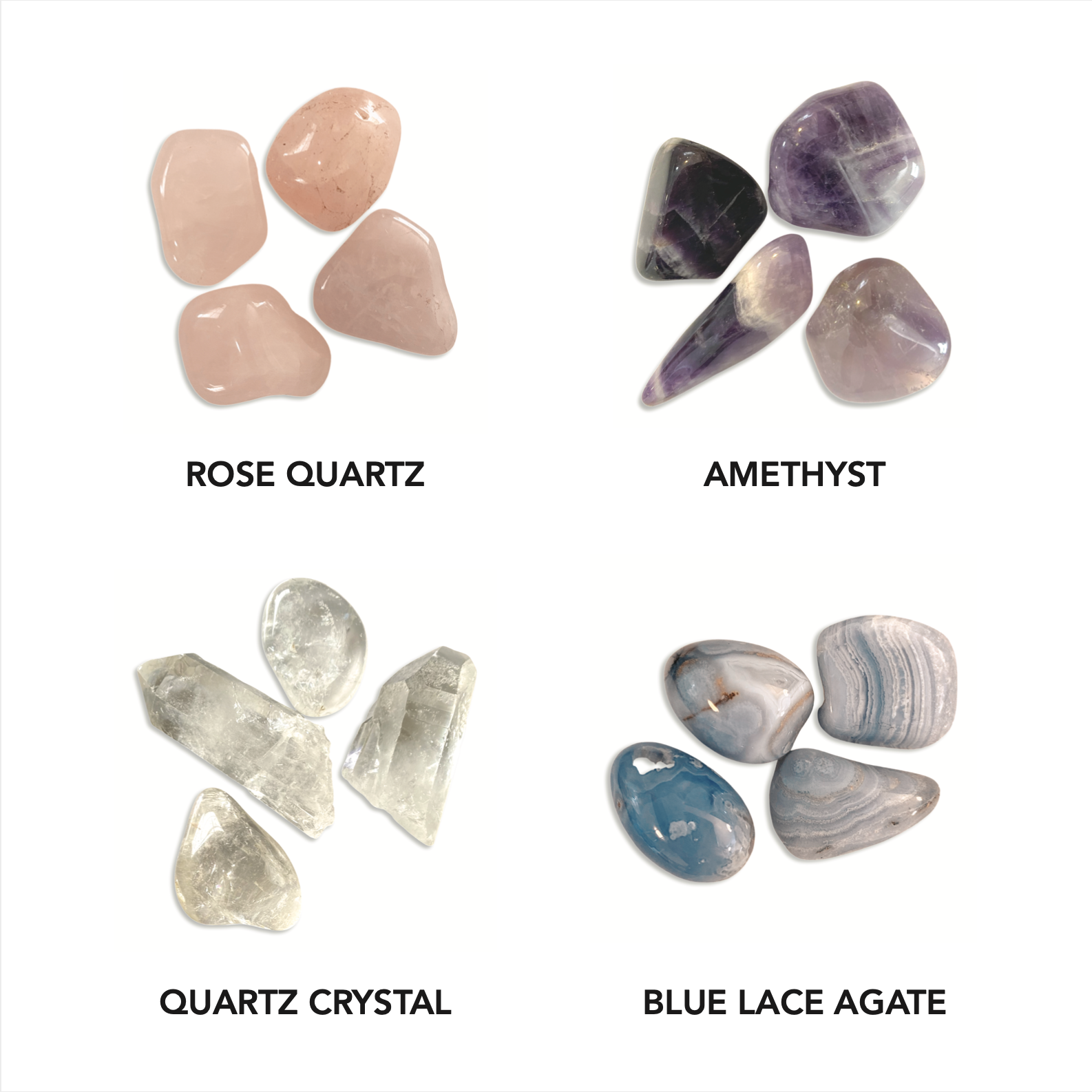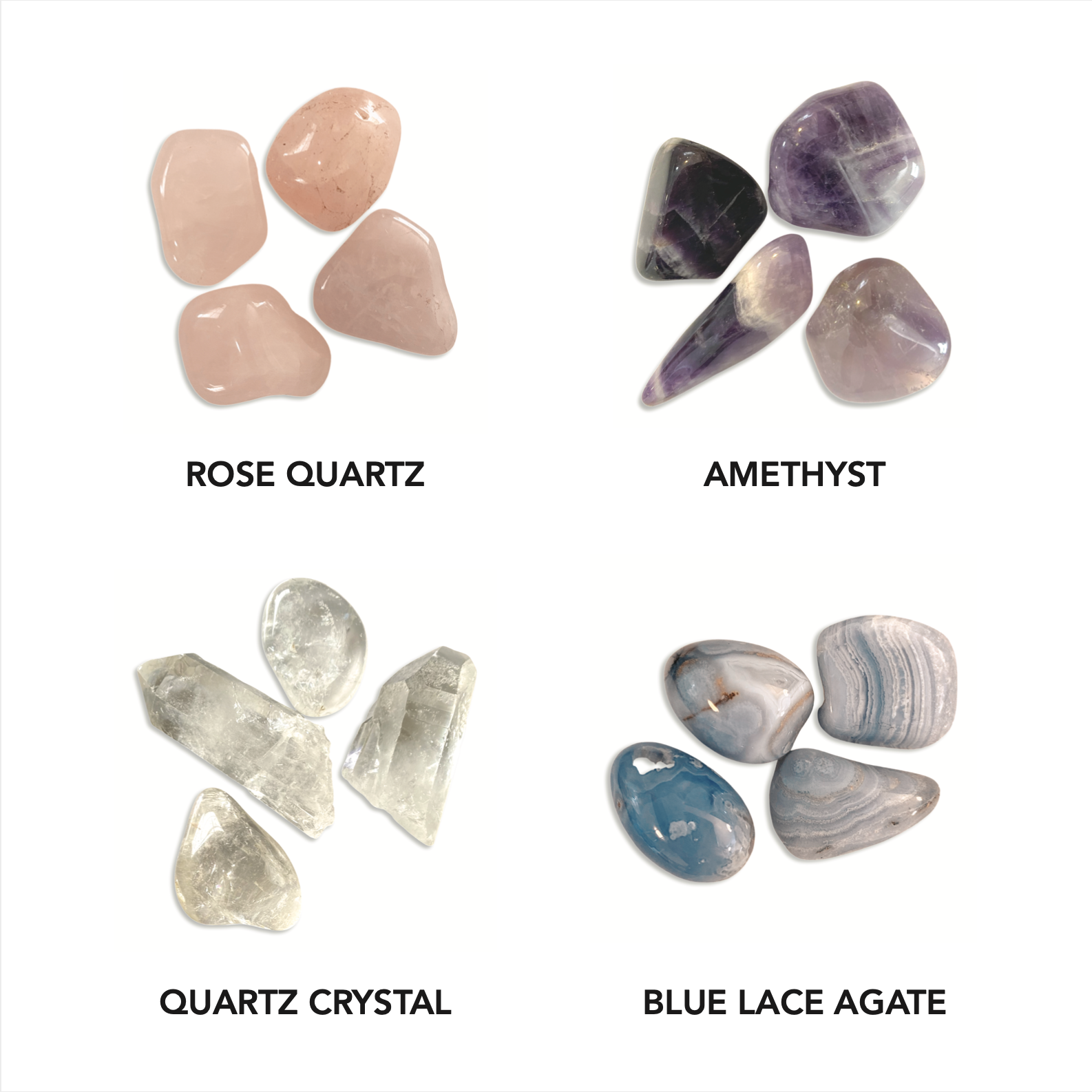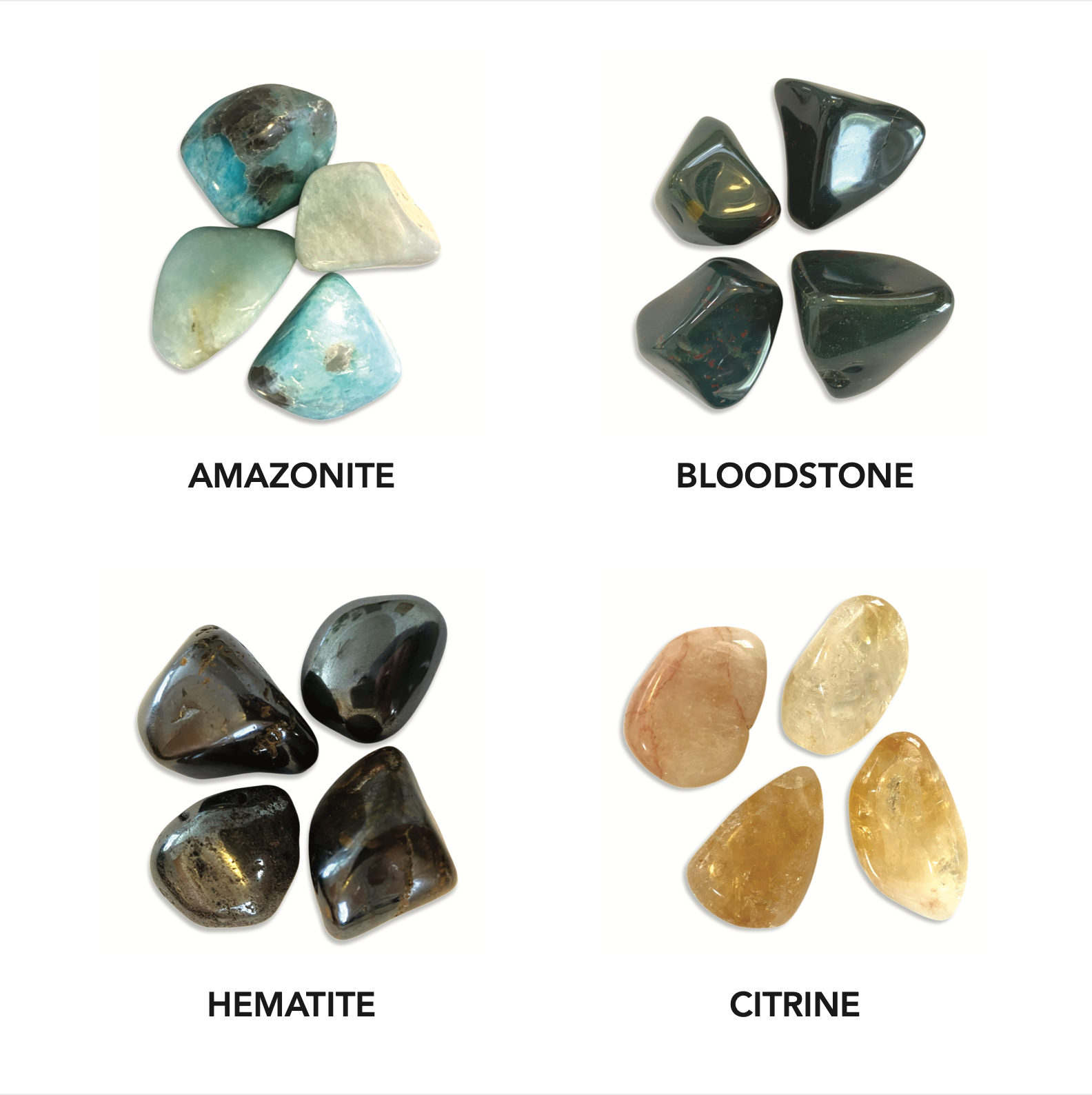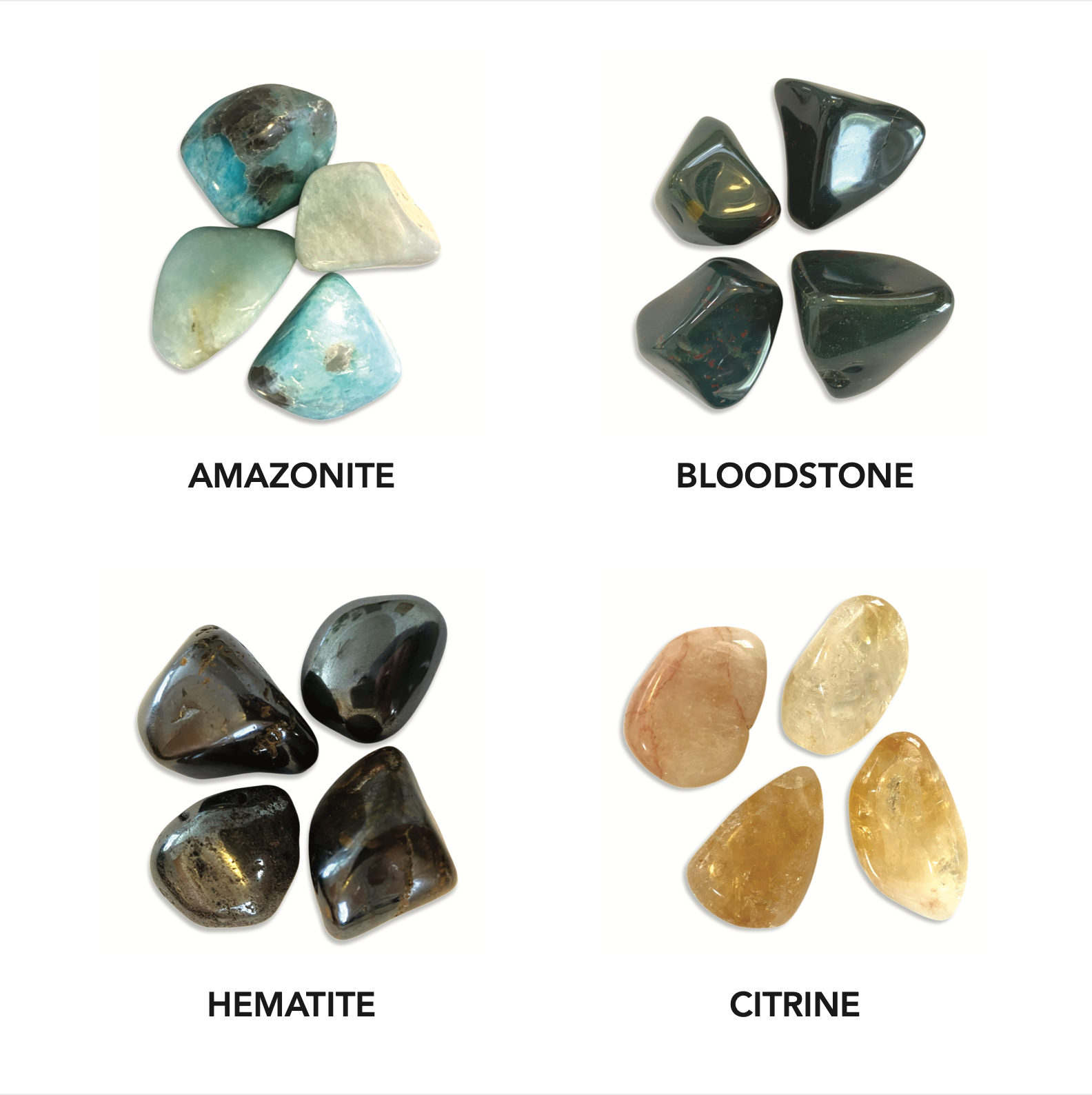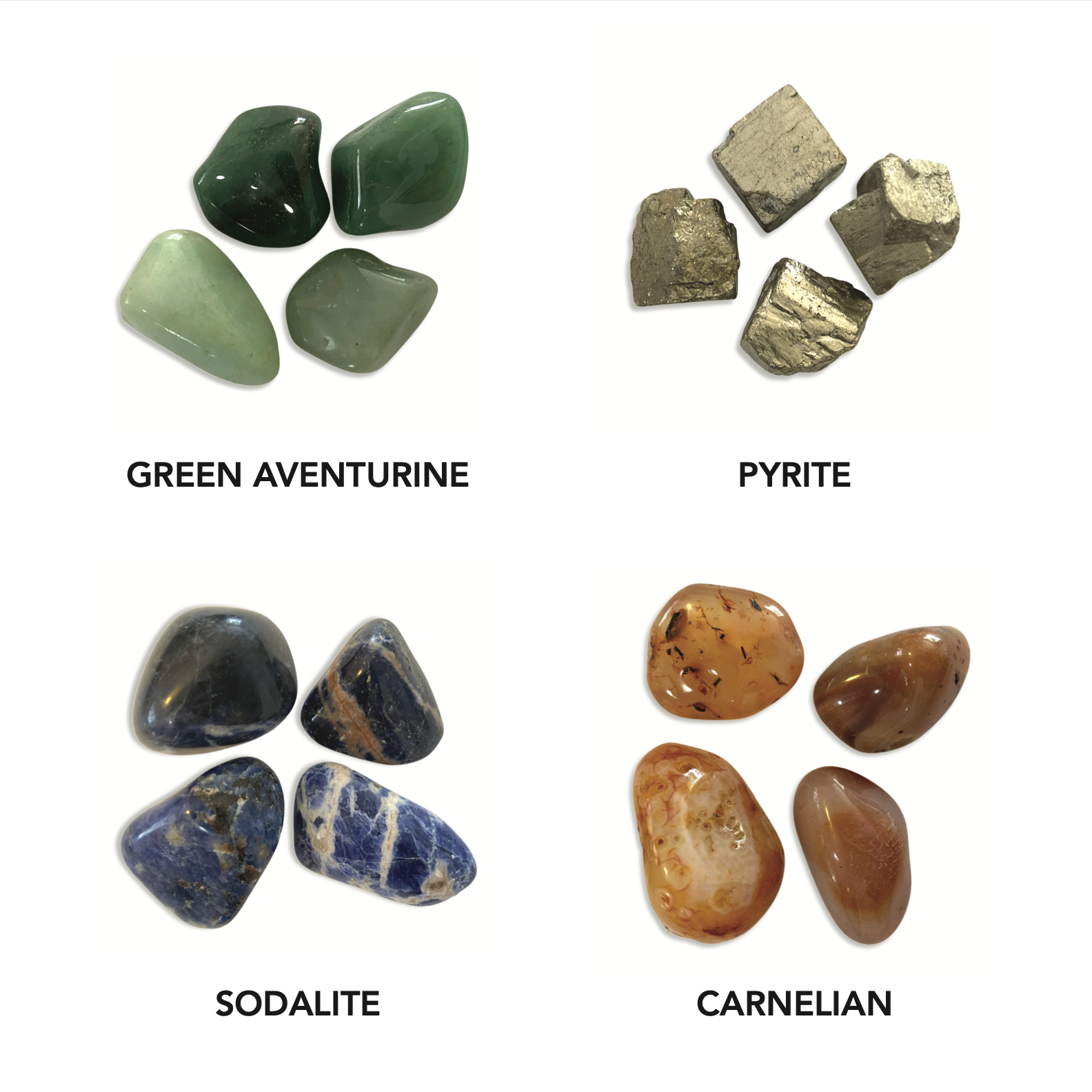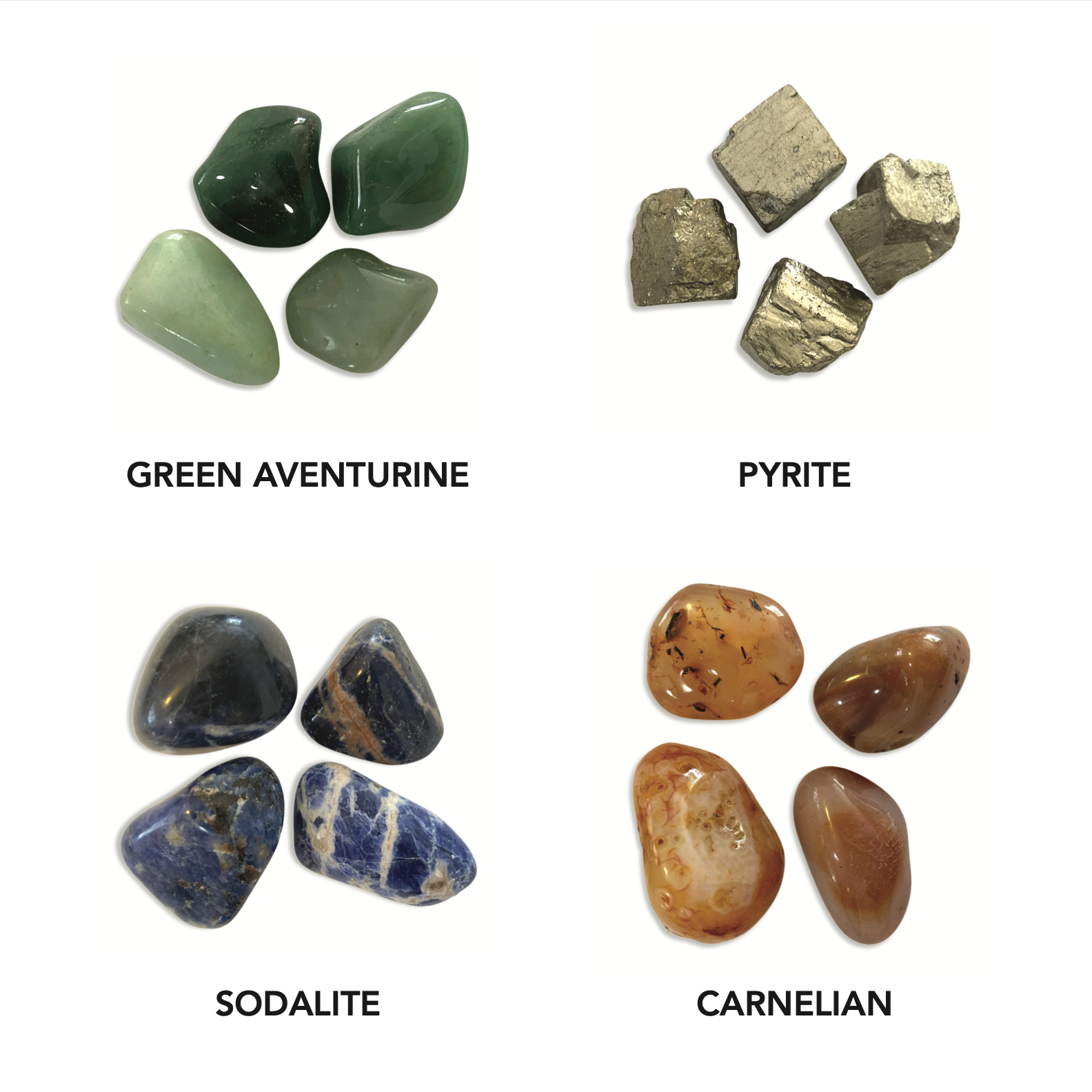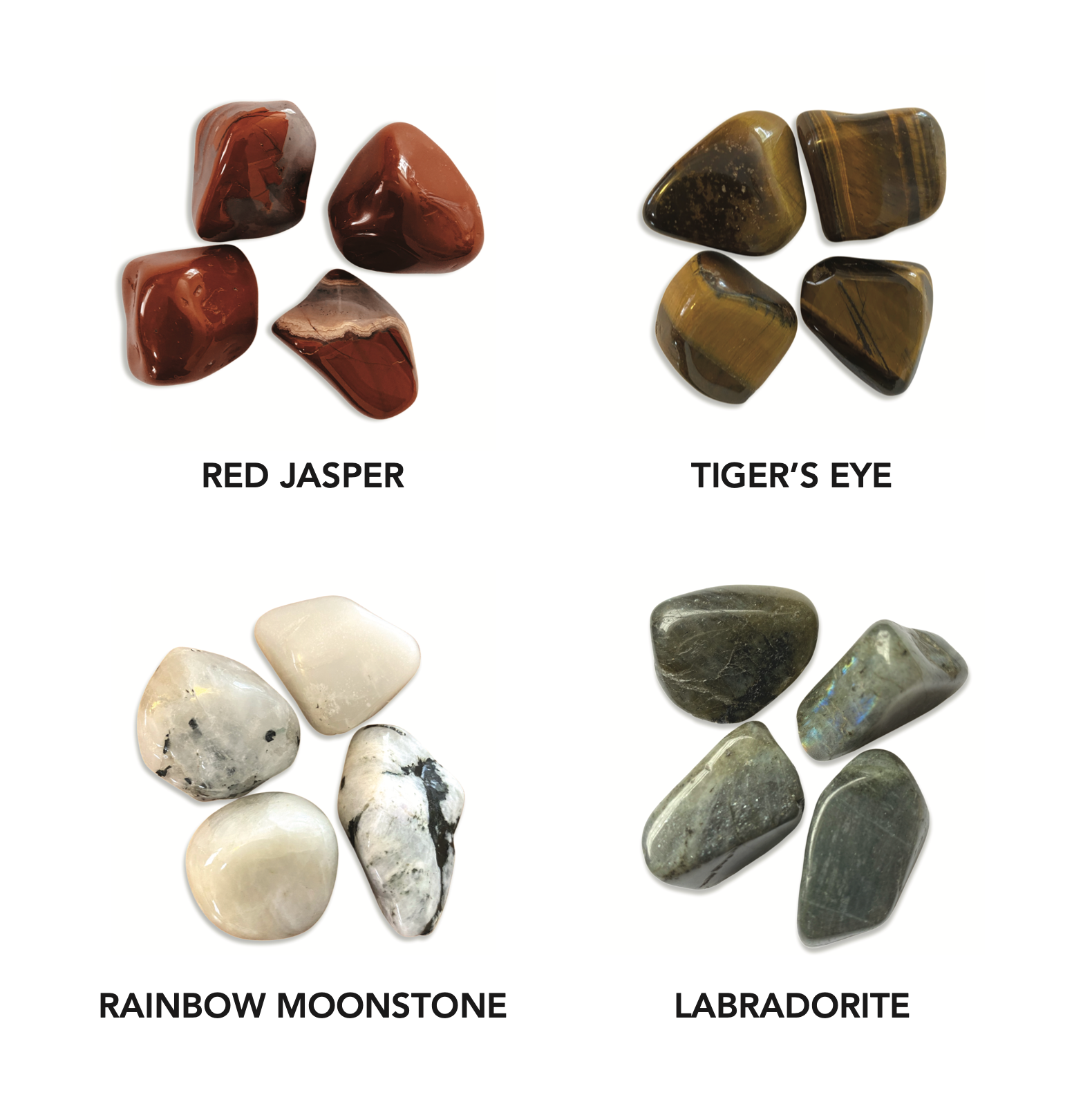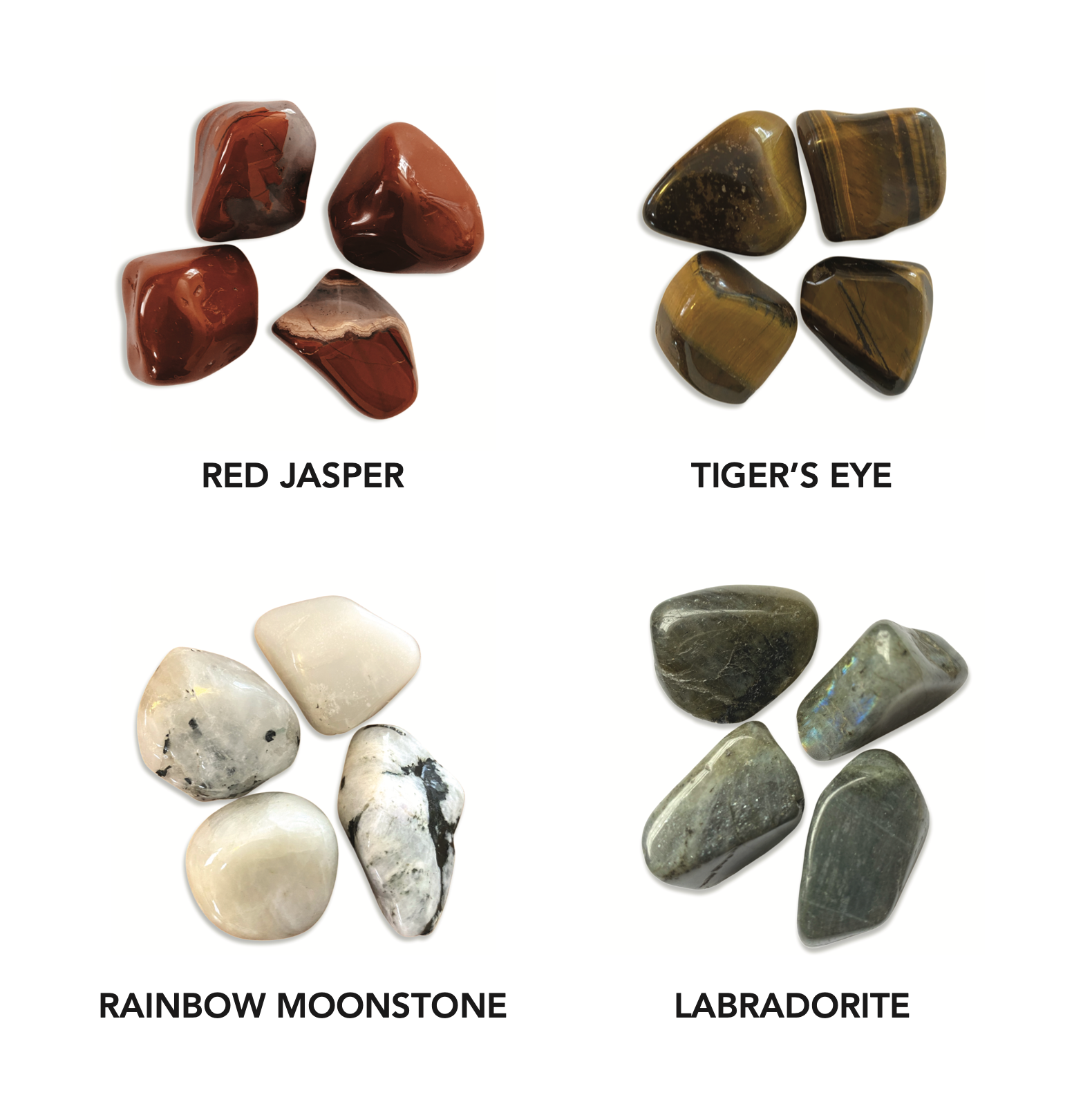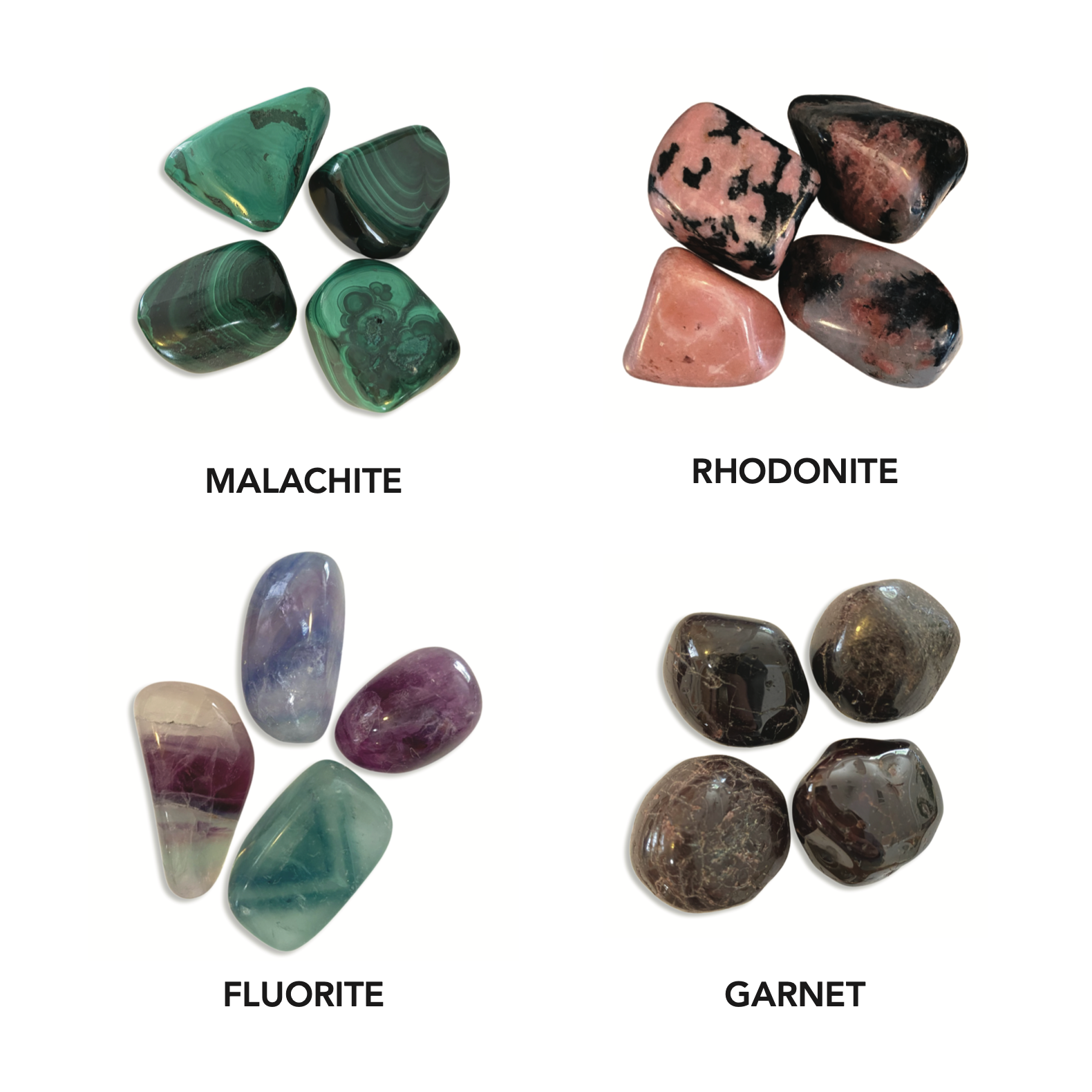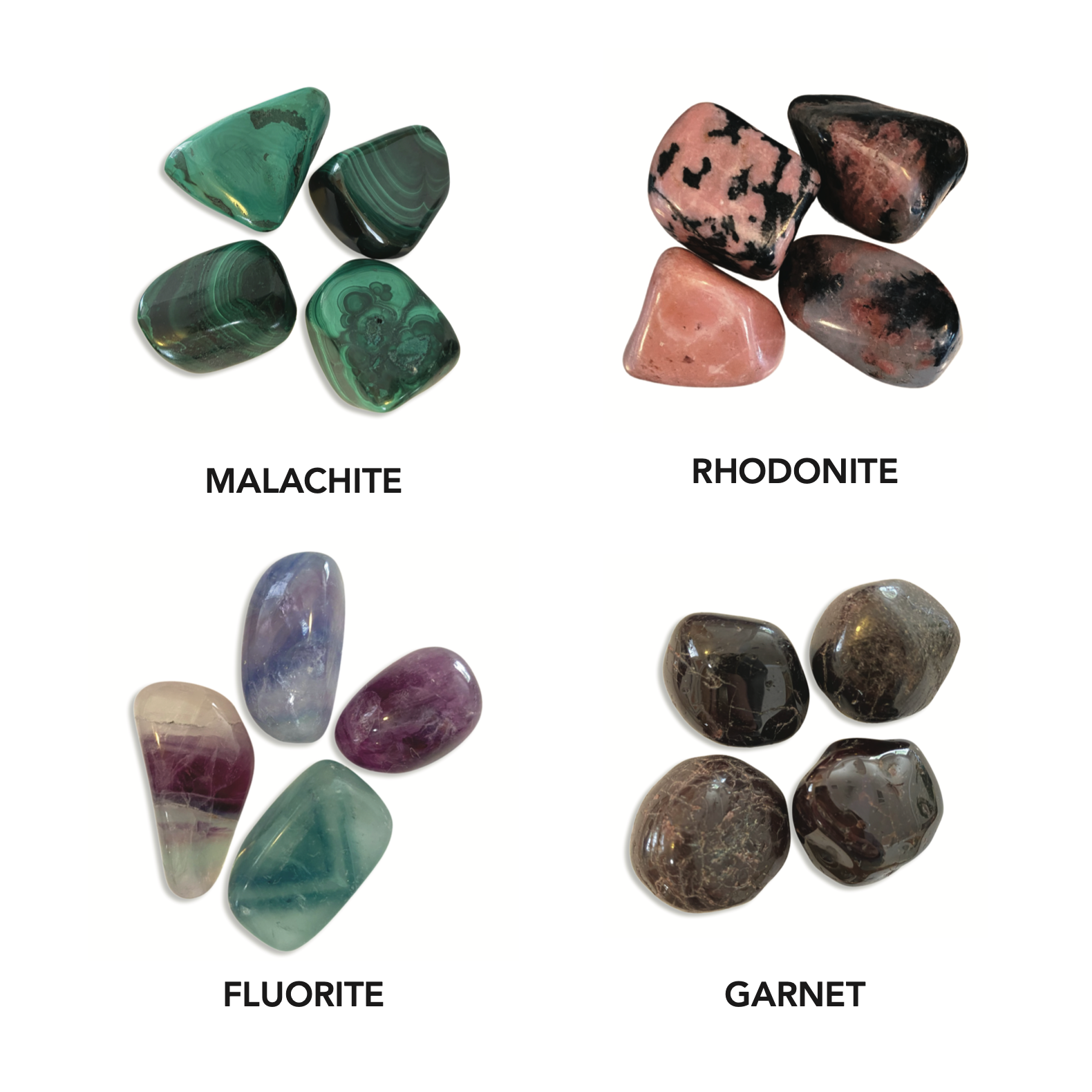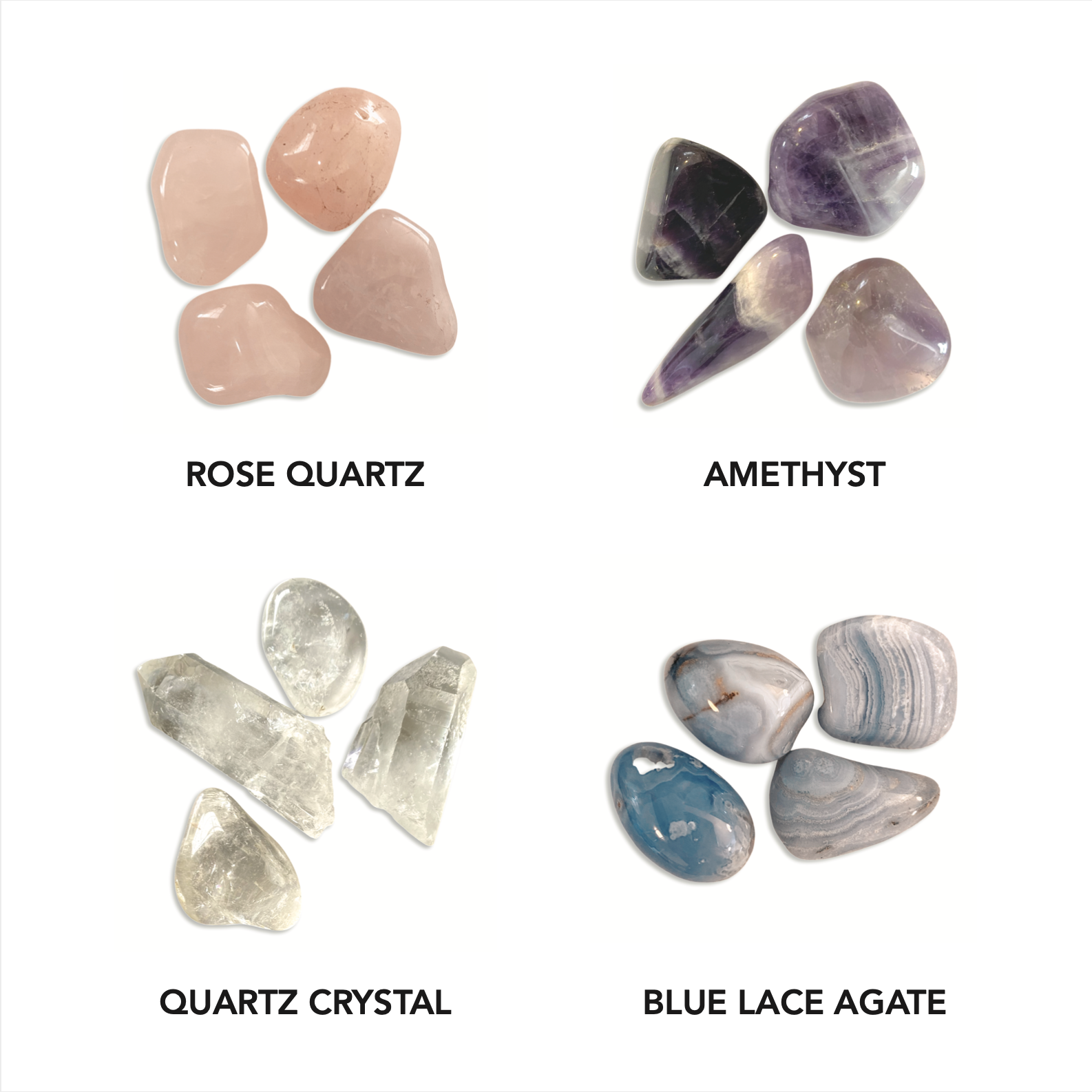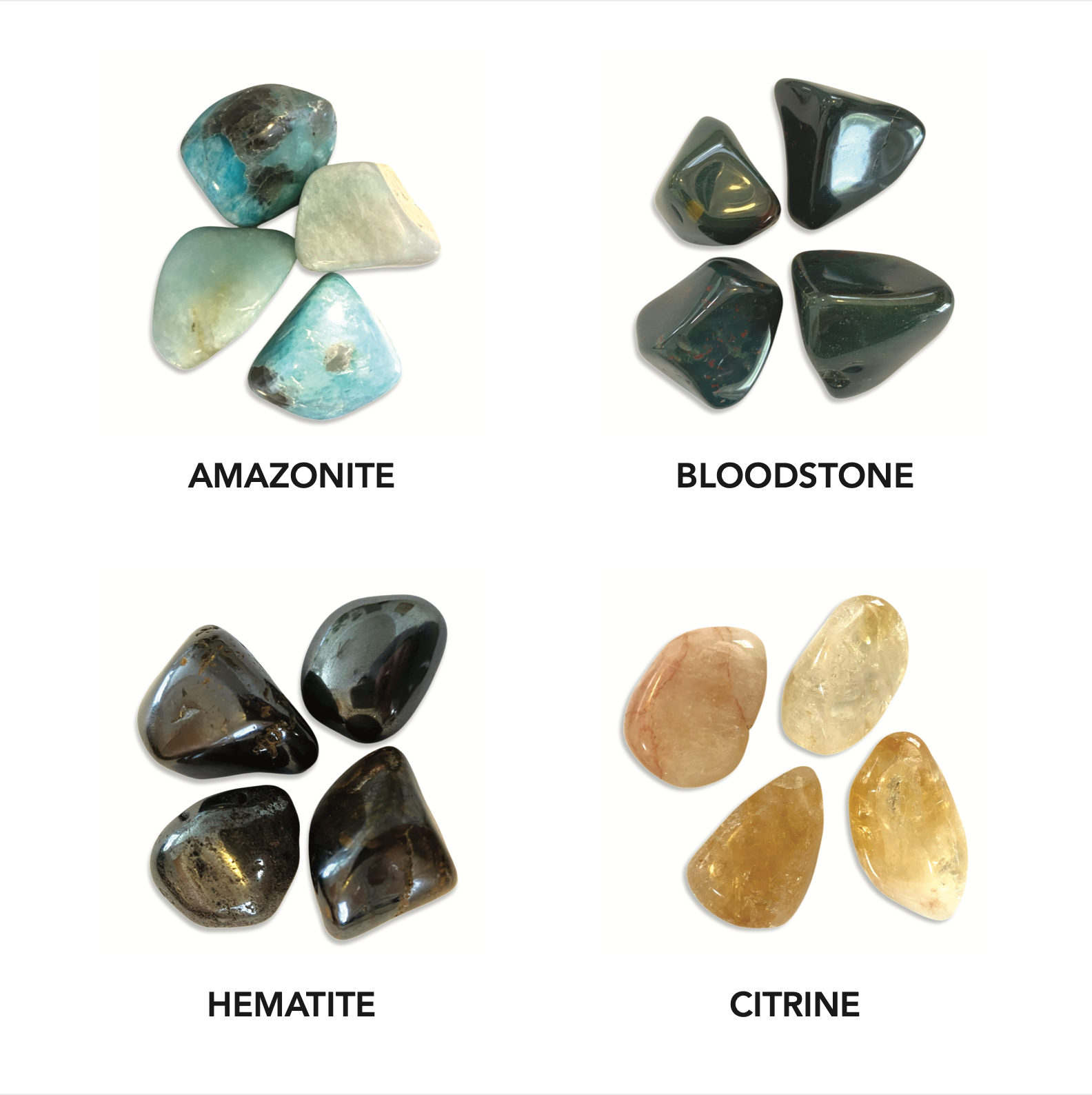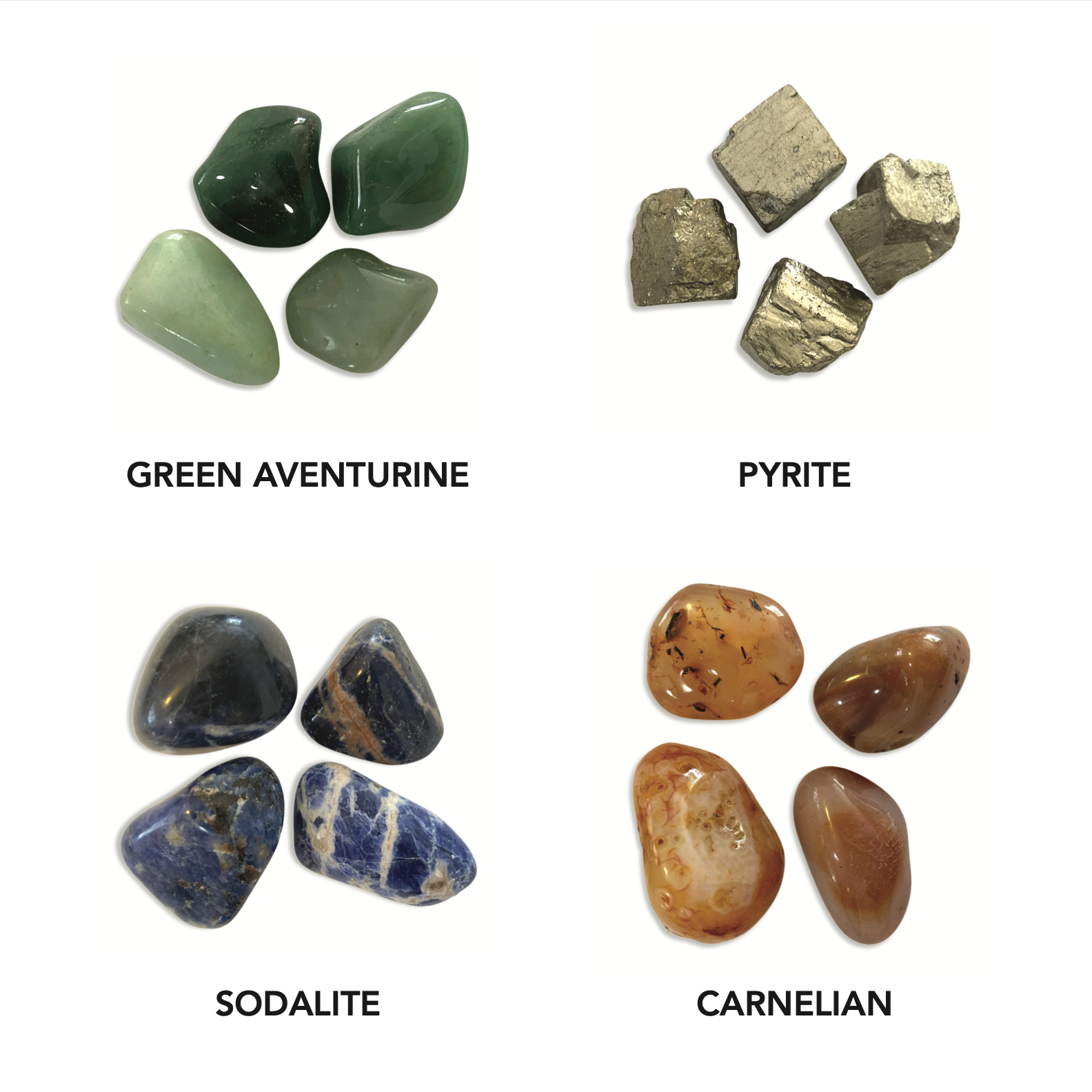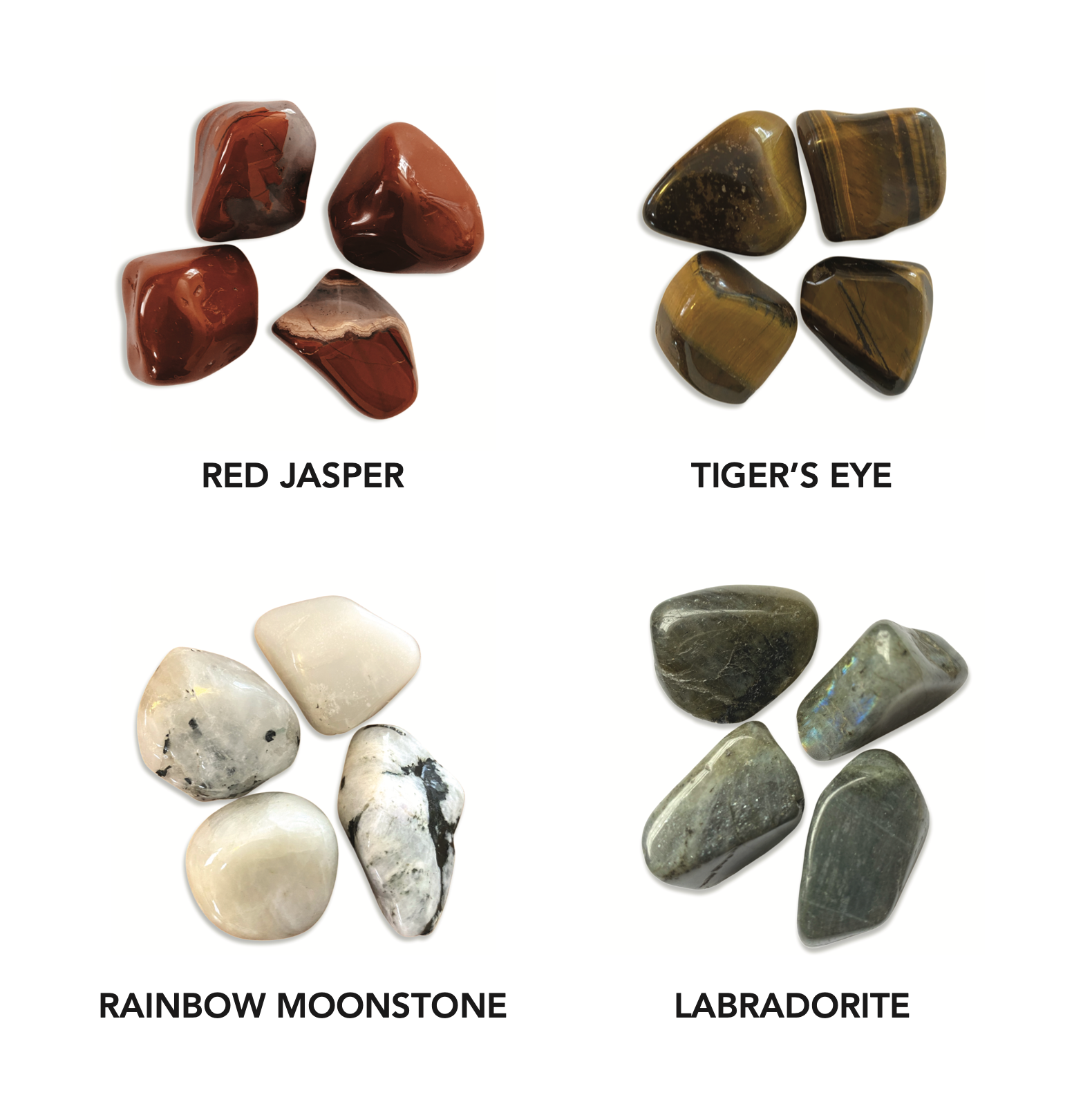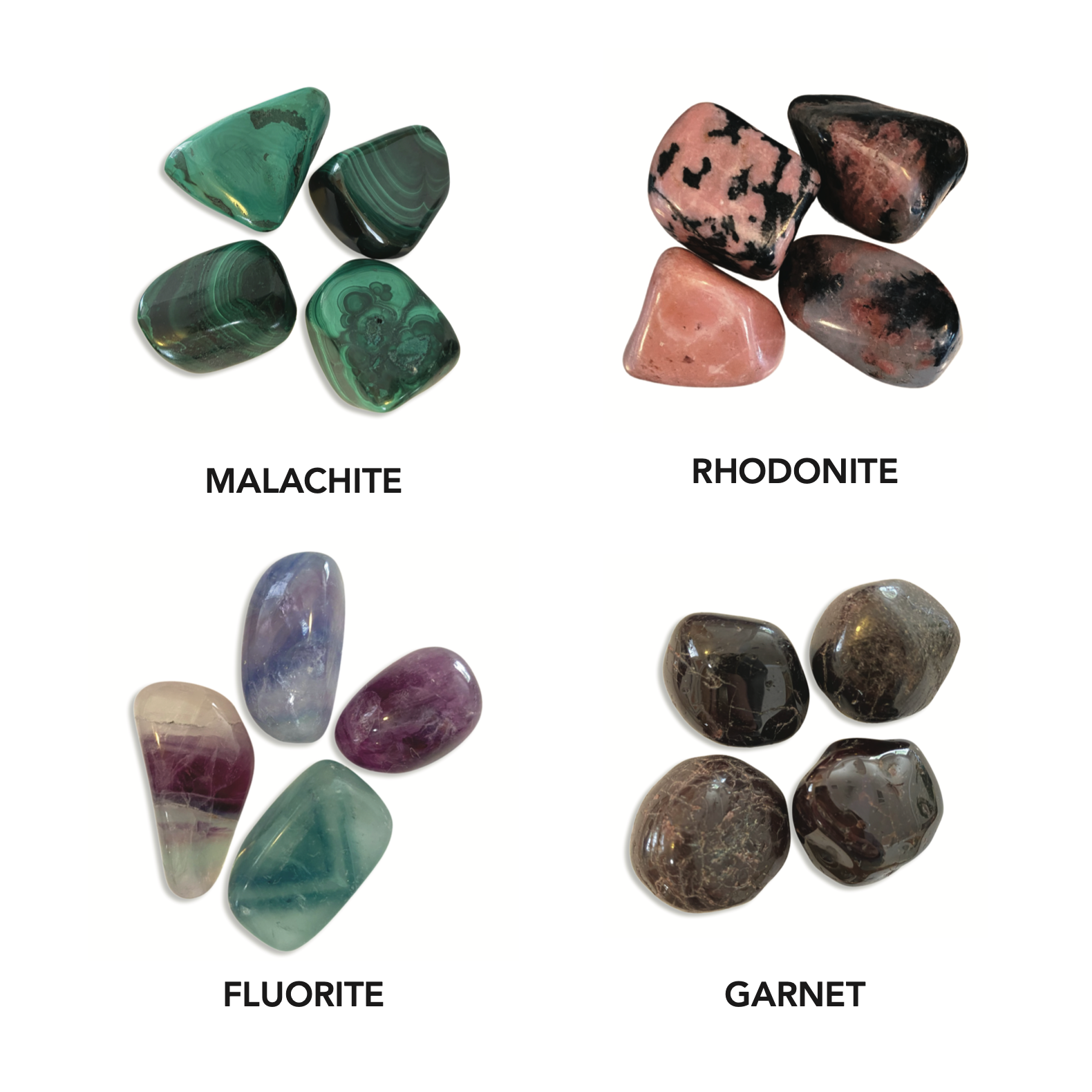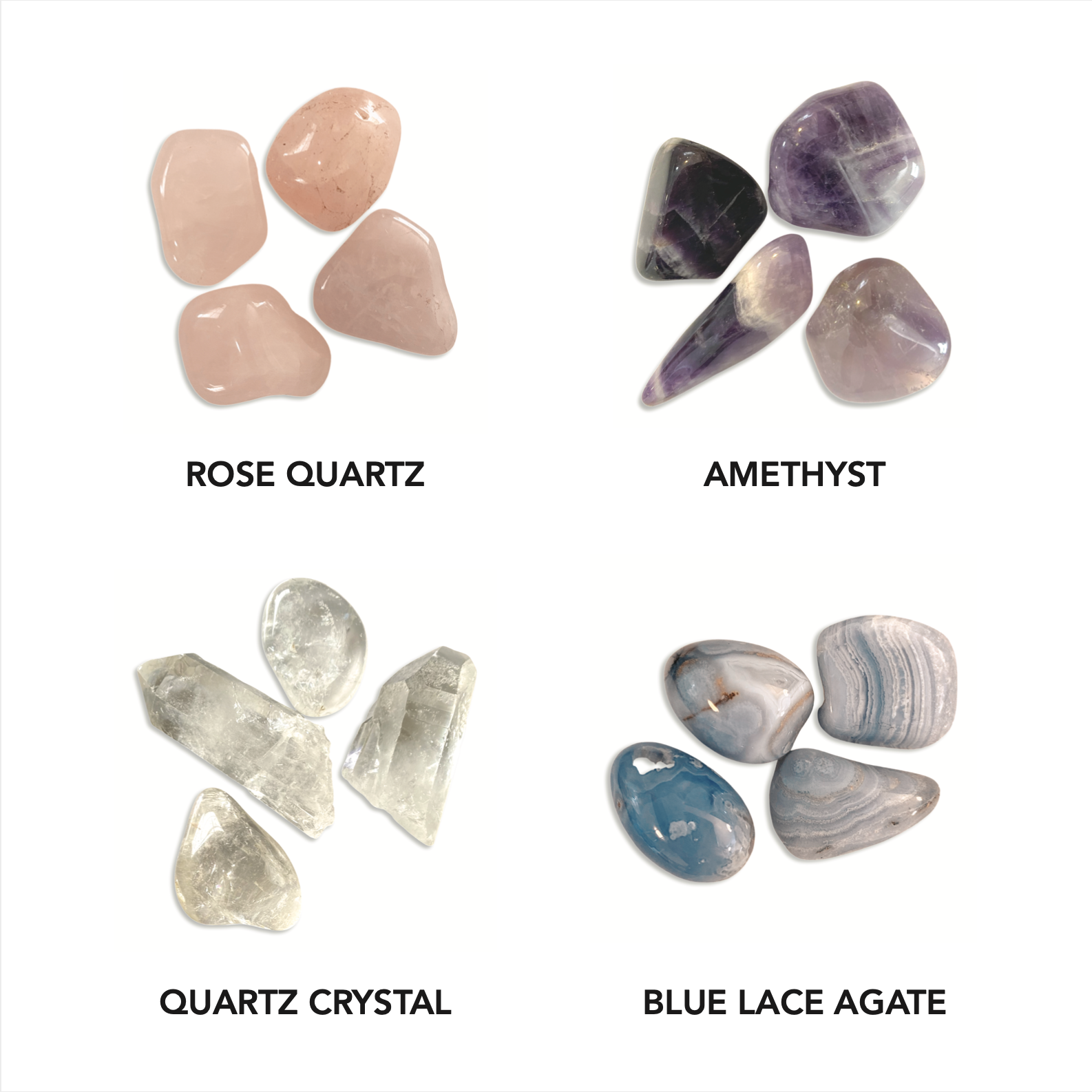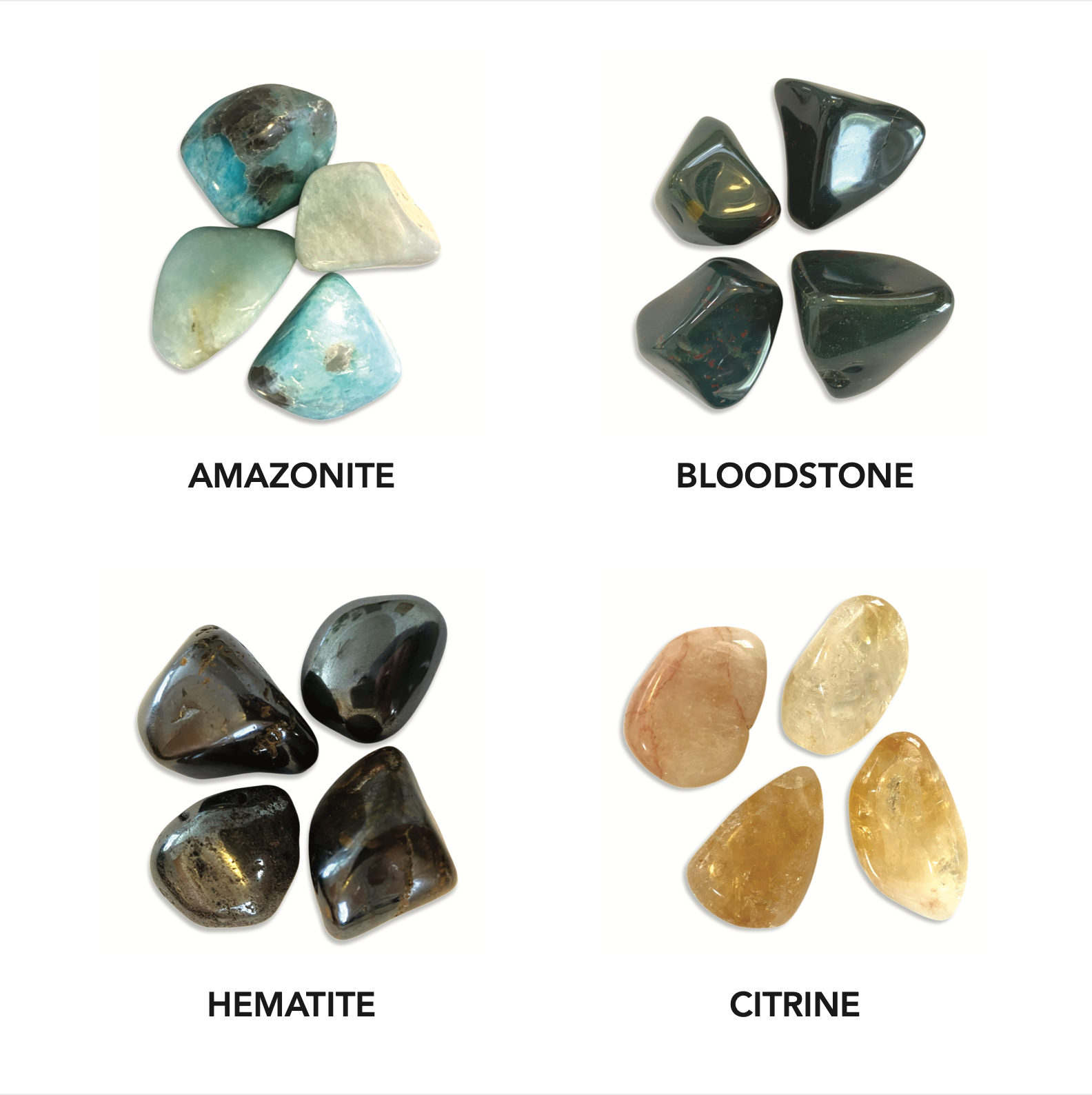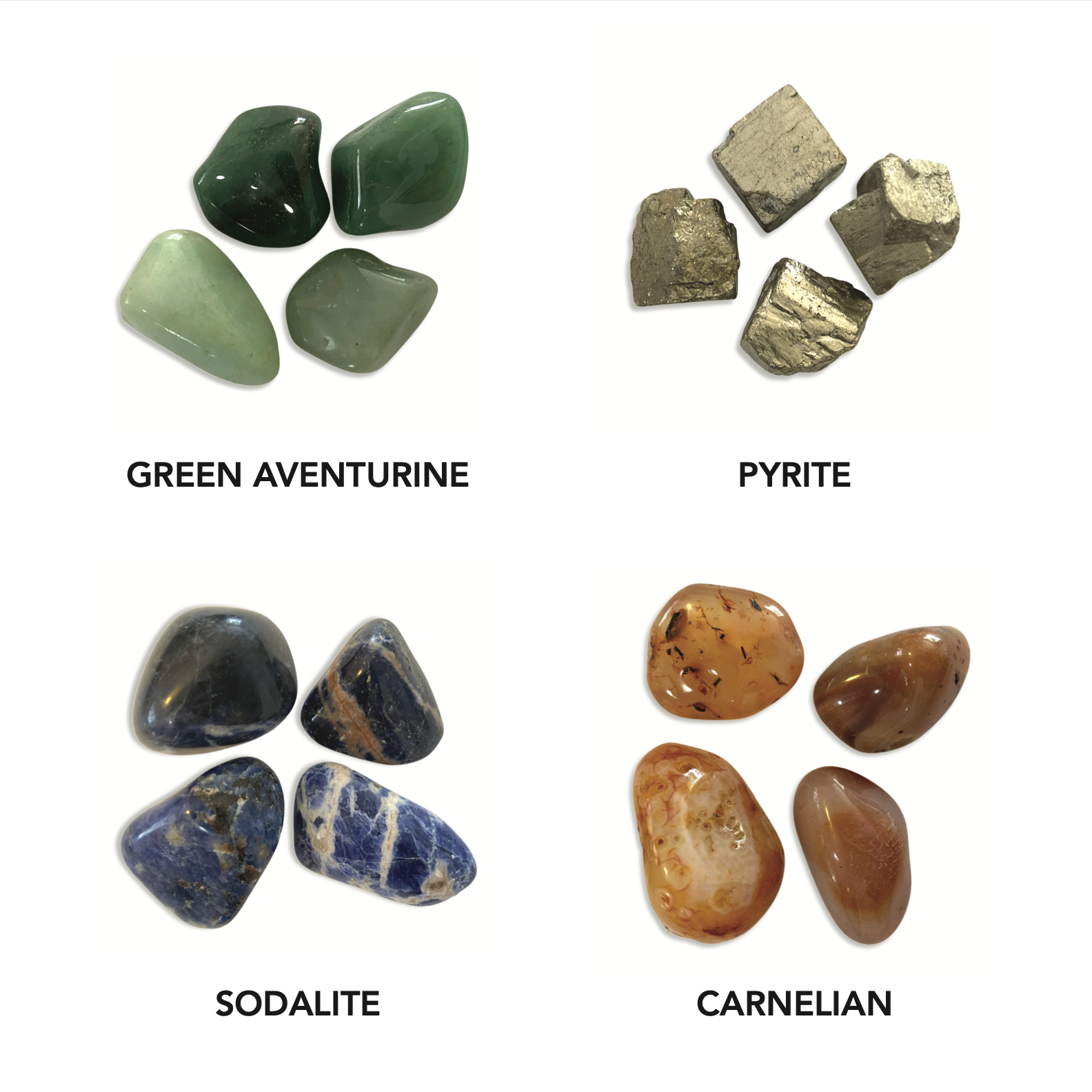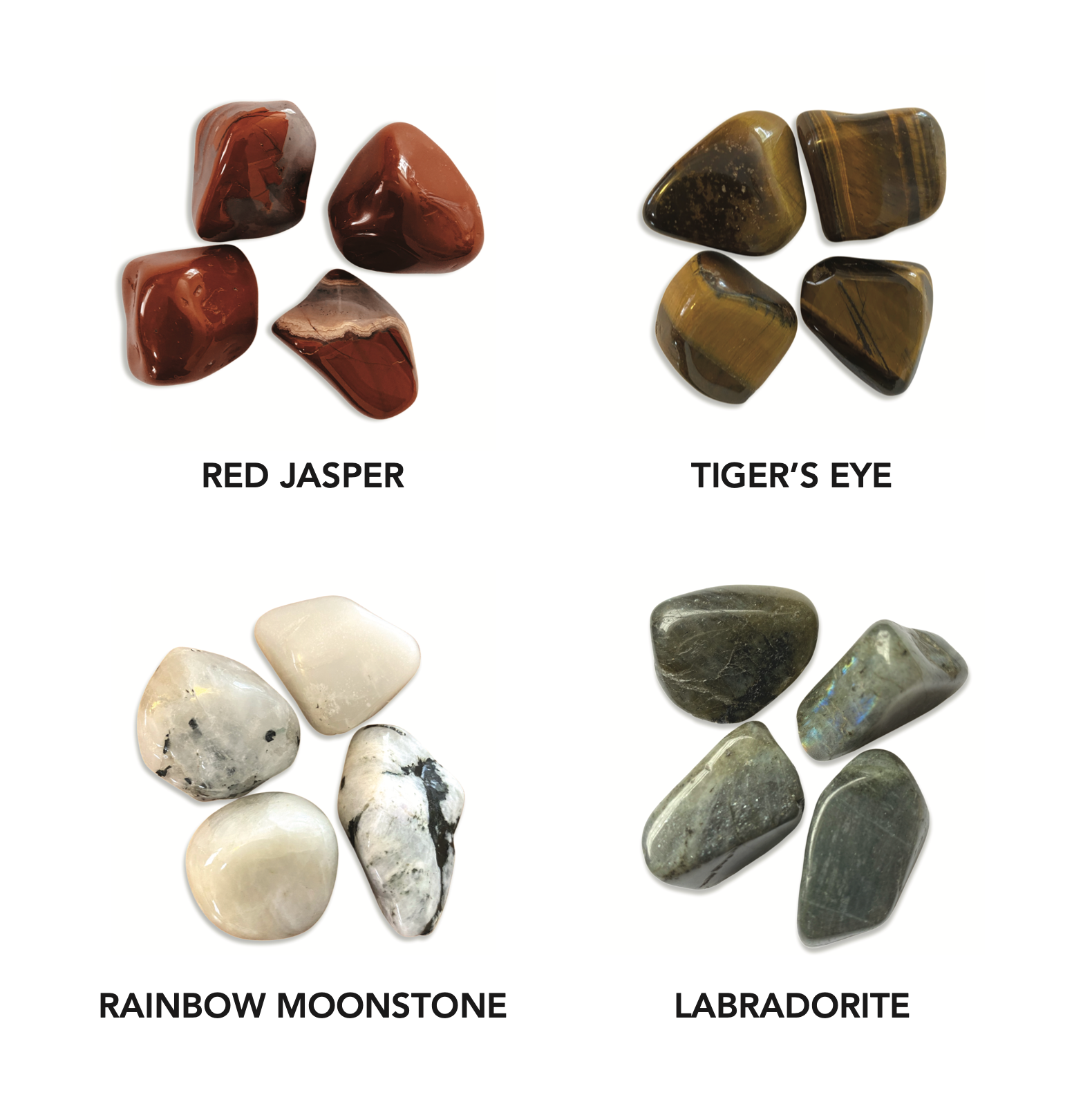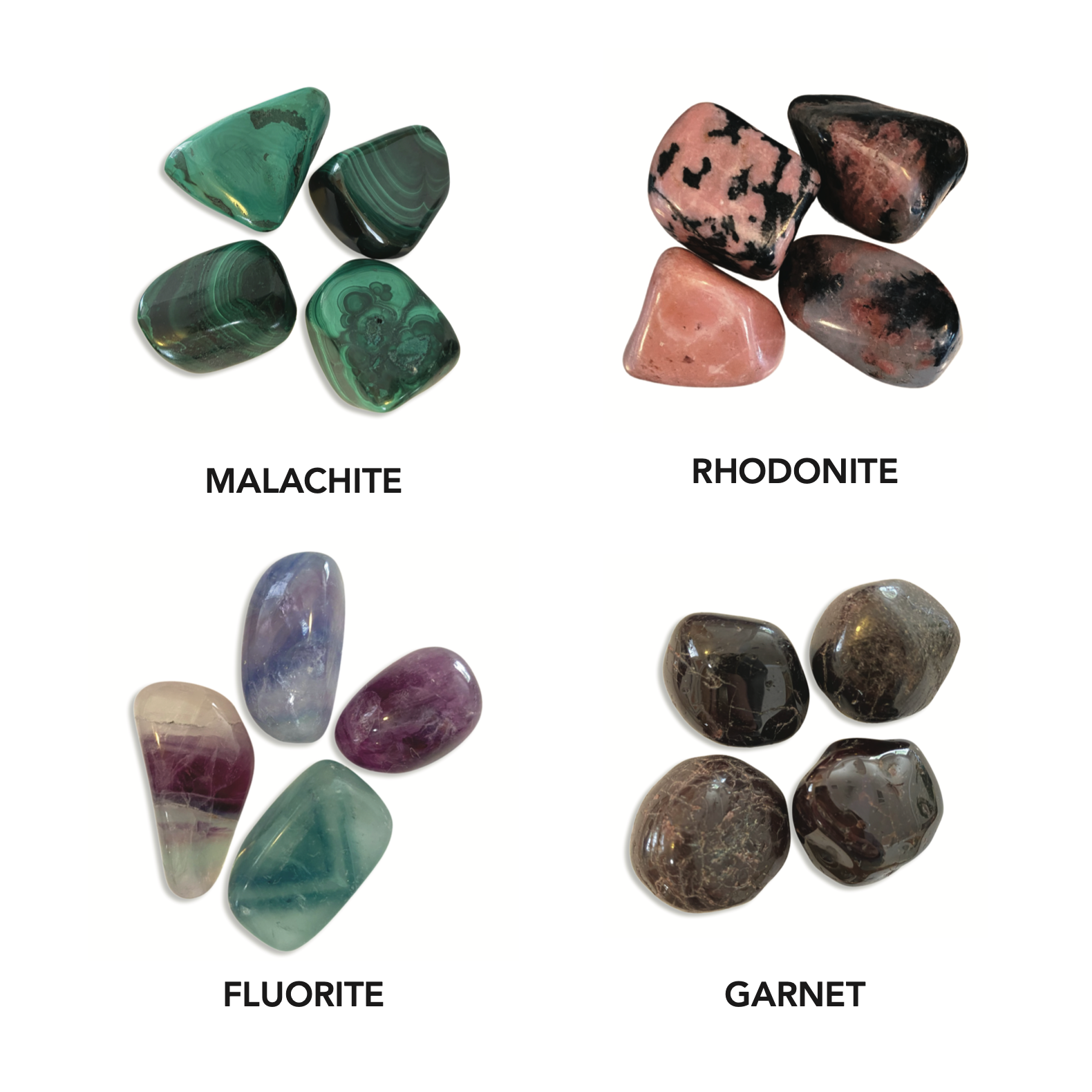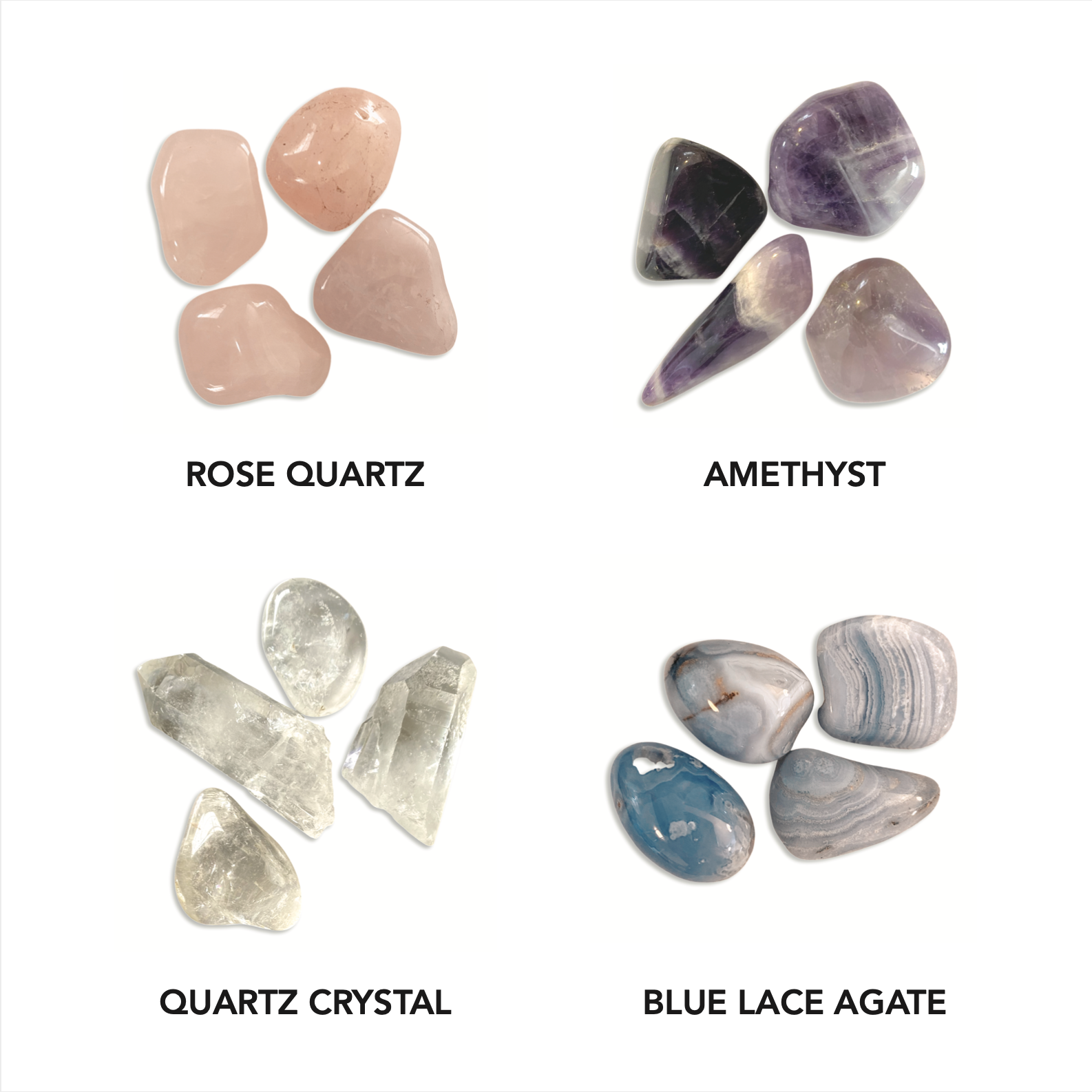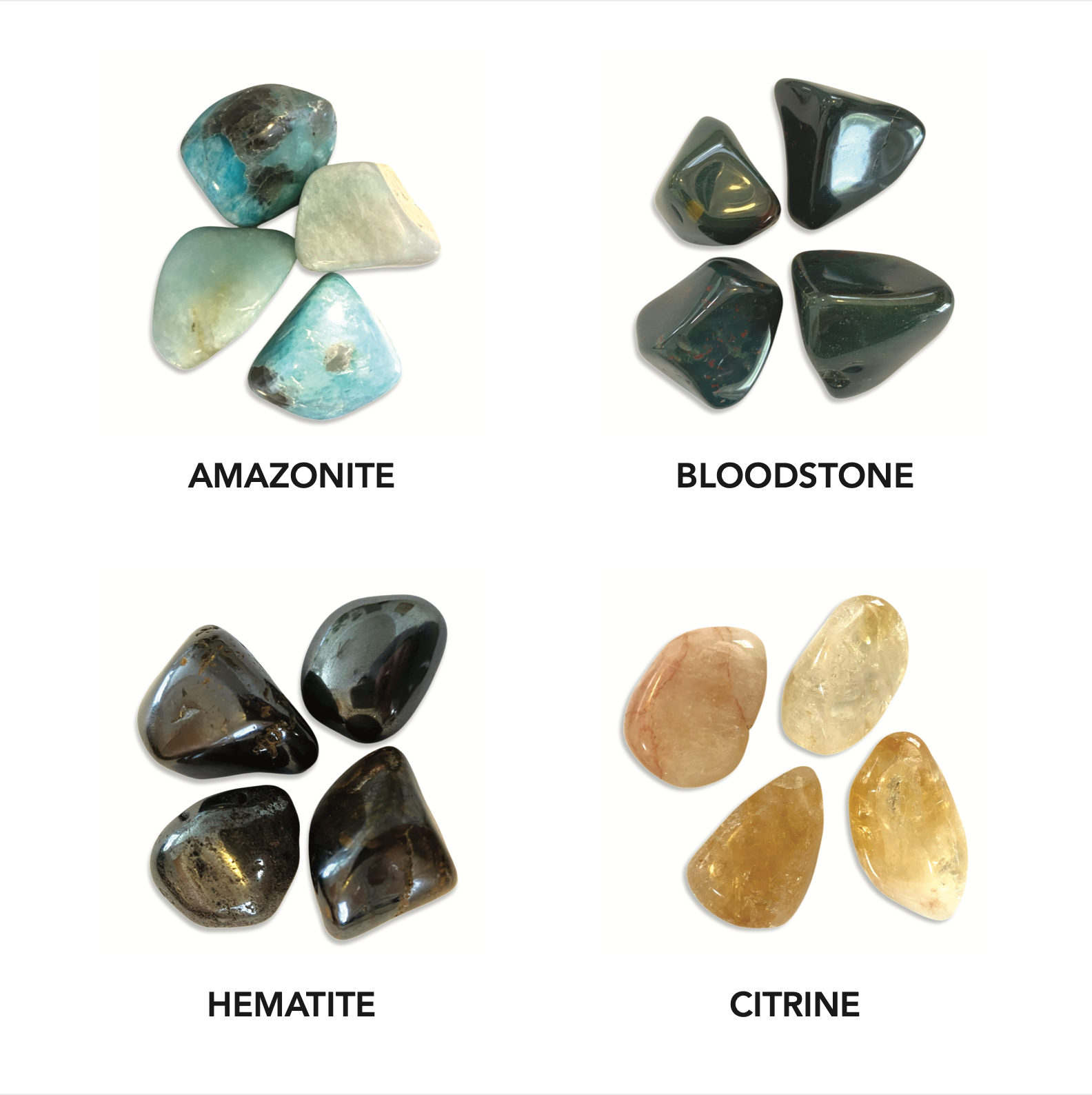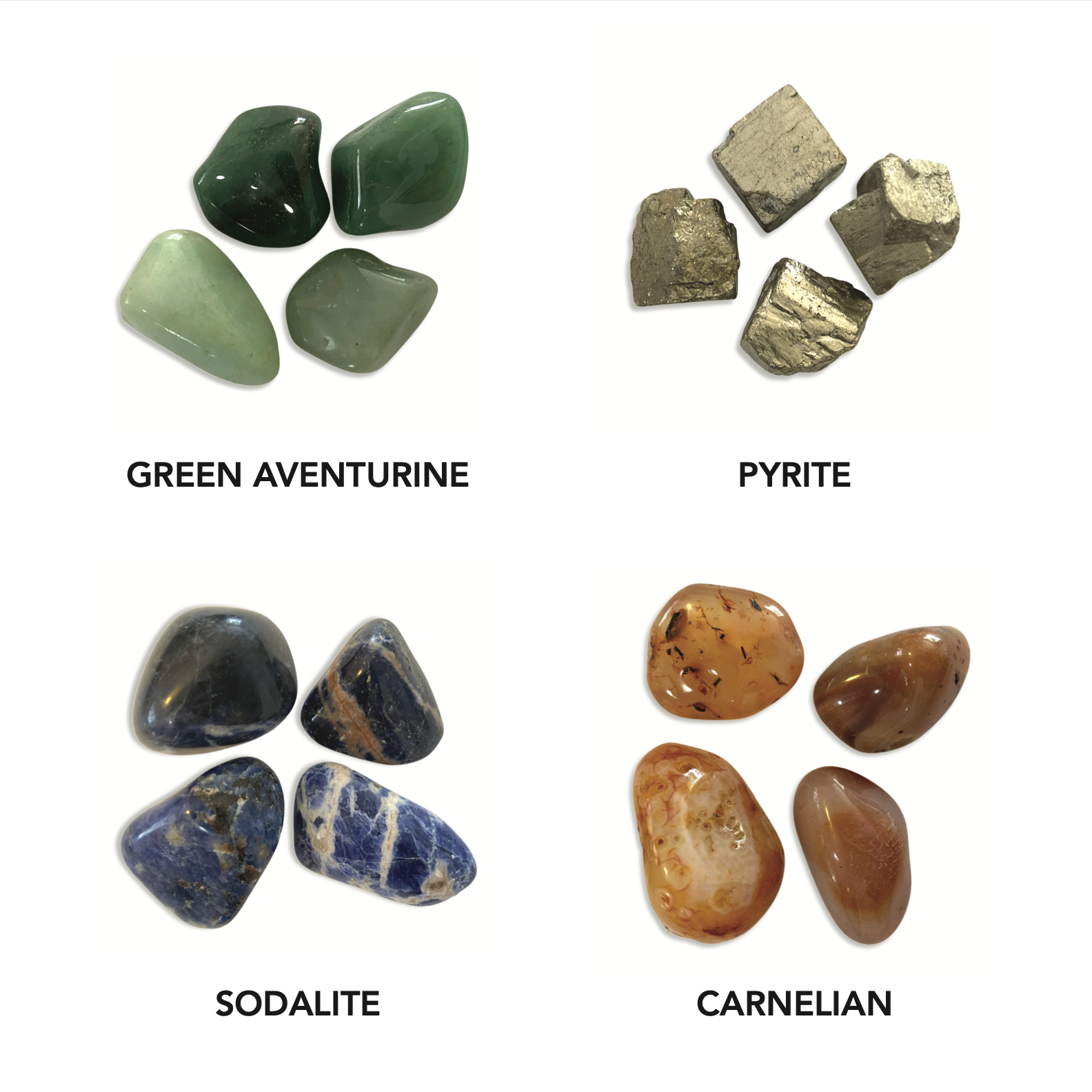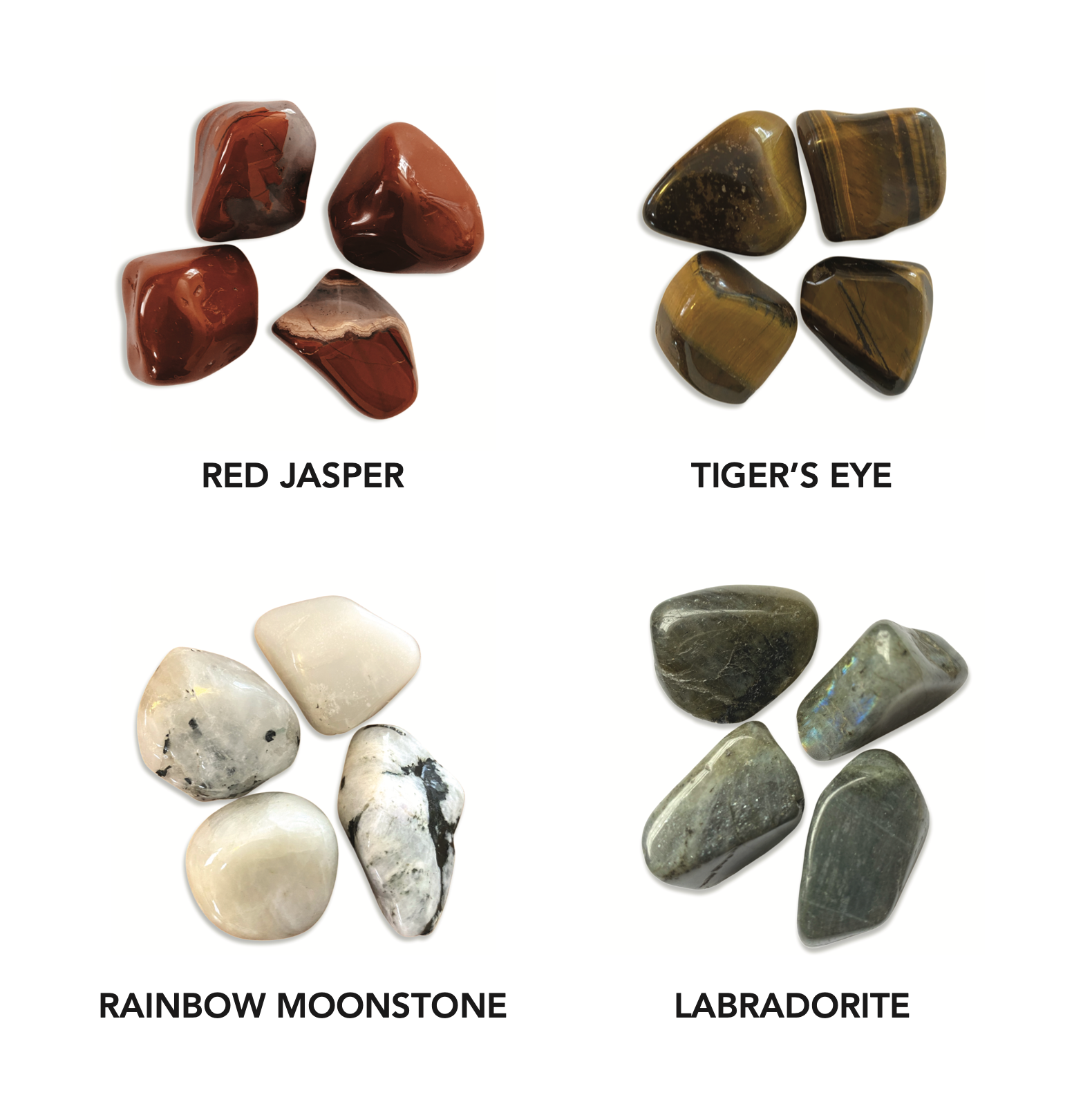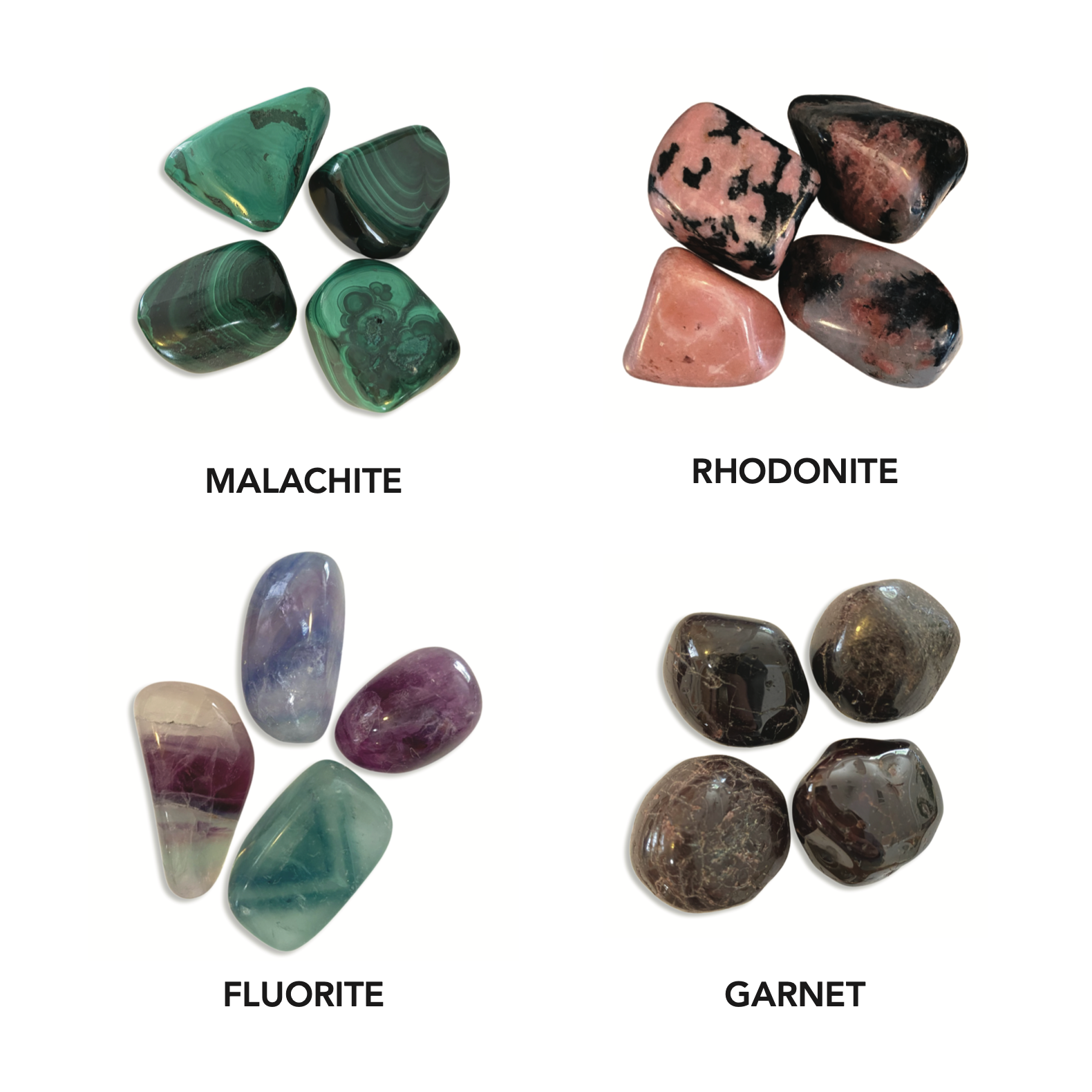 Destiny Stones
Universal guidance awaits you with five crystals and stones that fate has chosen for you. Reveal your Destiny Stones and use them to access your inner wisdom, harness their unique powers and healing energies, or simply enjoy their mystic beauty. You can meditate with them, carry them with you, or simply place them in your surroundings.
Stones that could be included in your pouch:
Rose Quartz

- is known as the stone of the heart. Its energy is said to enhance love in virtually any situation. It can help the user feel a strong sense of self-worth, therefore being worthy of love. It can open the heart to forgiveness, compassion for self and for others, and raises self-esteem.

Amethyst

- is one of the oldest stones known and is believed to be a purification stone. It's said to dispel negative energy and can be worn to protect against outside influences or pollutants in the atmosphere. It also works to protect and align the chakras, strengthening the overall body in the process.

Quartz Crystal

- is often called the "Master Healer" stone and may be used for any condition. It is thought to stimulate the immune and circulatory systems, enhancing energy flow and bringing the body into balance. It is a stone of clarity which dispels negativity and can be used to purify and clarify on the spiritual, mental, and physical planes. It also is used to amplify the intensity of energy from other stones.

Blue Lace Agate

- is a very calming crystal that can ease frustration by stabilizing those feelings of being out of balance. Blue Lace Agate inspires loyalty and trustworthiness. It is a support crystal for all caregivers, calming stress-related situations and overcoming communication difficulties. Use Blue Lace Agate if you struggle to express your emotions without getting upset.

Amazonite

- is a soothing stone. It's said to calm the brain and nervous system and aids in maintaining optimum health. Amazonite assists in communicating one's true thoughts and feelings without over-emotionalism. It also enables one to see a problem from another's point of view in order to affect peace, or to see both sides of an issue objectively to resolve one's own inner conflicts.

Bloodstone

- In ancient times, Bloodstone was often worn to help purify the blood. When our blood and energy flow smoothly, our life force remains strong and healthy. This stone is believed to be a powerful energizer, helping you to overcome lethargy, negative thoughts and self-doubt. Believed to boost energy levels and increase endurance in physical activity and stimulate the immune system.

Hematite

- is known as a grounding and healing stone. It is used to strengthen the aura, and harmonize the mind, body and spirit, and absorb negative energy from your body, eliminating stress, worry and anxiety.

Citrine

- is known as the success stone. It's bright energy lights up many aspects of those who wear it. It has energies of good fortune and good luck, though these may appear in unexpected ways. It is said it will assist you in manifesting success, reaching your goals, and achieving abundance in your life, particularly in business.

Green Aventurine

- is known as the stone of opportunity. It is thought to be the luckiest of all crystals, manifesting prosperity and wealth, and good for increasing favor in competitions and games of chance. Its winning energy makes it a great ally for boosting one's chances in any situation. It aligns conditions so "opportunity" is inevitable. It also releases old patterns, habits and disappointments so new growth can take place. It brings optimism and a zest for life.

Pyrite

- is a symbol for money and good luck. Pyrite's energy is empowering to the spirit, encouraging one to overcome fears and take action. It's said to increase the will to accomplish any task one sets out to do, and can bring out confidence and make one become more dynamic.

Sodalite

- is known as the stone of truth. It encourages being true to self and standing up for your beliefs. A stone of self-expression and confidence. Sodalite can aid in issues of self-worth, self-acceptance, and self-esteem. Sodalite promotes intuition and a trust in one's own judgment. It helps with communication and encourages inspiration and creativity.

Carnelian

- is a stone of creativity, individuality, confidence, and courage. It helps to keep one in a positive state of mind and increases personal power, making all things possible. Carnelian can enhance vitality and will, providing higher energy needed when approaching new projects and dreams.

Red Jasper

- is a stone that can help you trust yourself, release self-judgment and value your unique abilities. Red Jasper aids in resolving difficult situations and can be used to ground and stabilize the Aura. Using Jasper can bring helpful insights into view that can help you progress toward set goals, or to understand why a change may be necessary.

Tiger's Eye

- is a powerful stone that aids in harmony and balance and helps you to release fear and anxiety. It stimulates taking action and can help you make decisions with insight and understanding unclouded by emotions. It also enhances the feelings of security and self-respect. Tigers eye is an excellent stone for increasing the power of personal will.

Rainbow Moonstone

- A stone for new beginnings. Its calming and soothing qualities can ease stress on the emotional body and wash away negativity. Its feminine energy and power can help heal and guide your inner path. Its glowing vitality can re-energize the mind and body, help you understand the purpose of change and aid in accepting the cycles in life.

Labradorite

- A stone of transformation. This majestic stone is said to stimulate your inner awareness, bringing you closer to discovering your true self and helping you become the person you are destined to be. Labradorite is also known as the most powerful protector of all stones, creating a shielding force throughout the aura and strengthening natural energies within. Also believed to protect against negativity and misfortunes.

Malachite

- is said to be one of the most protective stones against negative energy. It can help remove emotional blockages, and open the heart. It is believed to assist in maintaining emotional balance and promote a positive and benevolent state.

Rhodonite

- is a stone of the heart and promotes the energy of love. It can enhance the depth, clarity and meaning of one's inner experience and help with emotional healing from the past. 

Fluorite

- With this stone, bring powerful clarity and focus to the mind. It is believed to intensify intuition and concentration, allowing one to see through illusions to find truth and resolution. Fluorite is also used to neutralize negative energy and summon balance, peace, and harmony.

Garnet

- Believed to be a stone of protection. It has long been worn by travelers to ward off peril and ensure a safe return. Garnet energies are thought to bring strength, courage, and guidance in the night. The stone is also a symbol of love, which can serve as a reminder of a loved one back home or as a beacon to attract a new love during one's voyage.

Smoky Quartz

- They are used to provide energetic protection from chaos, negativity, disorientation, and danger. When faced with unfamiliar surroundings and people, Smoky Quartz is said to bring alertness and absorb negative energy. Its grounding properties hold one close to the earth and promote stability and protection in moving vehicles. A great stone to place in your car and keep close during daily commutes.

Black Tourmaline

- is a bodyguard stone that can provide protection and clear negative energy. It can assist in letting go of fear and anxiety and encourages optimistic attitudes, good luck, and happiness. It is believed to absorb electromagnetic radiation, making it an excellent stone for placing near computers and other electronics.
*Stones shown in picture are not exact stones shipped. All stones vary in color, size, and shape.
Crystal and Stone healing is not meant to replace conventional medicine. It is not to be used as a prescription, diagnosis or treatment. The information given is purely metaphysical in nature and is by no means medical. For medical advice, consult a licensed healthcare specialist.