FREE SHIPPING on all orders over $50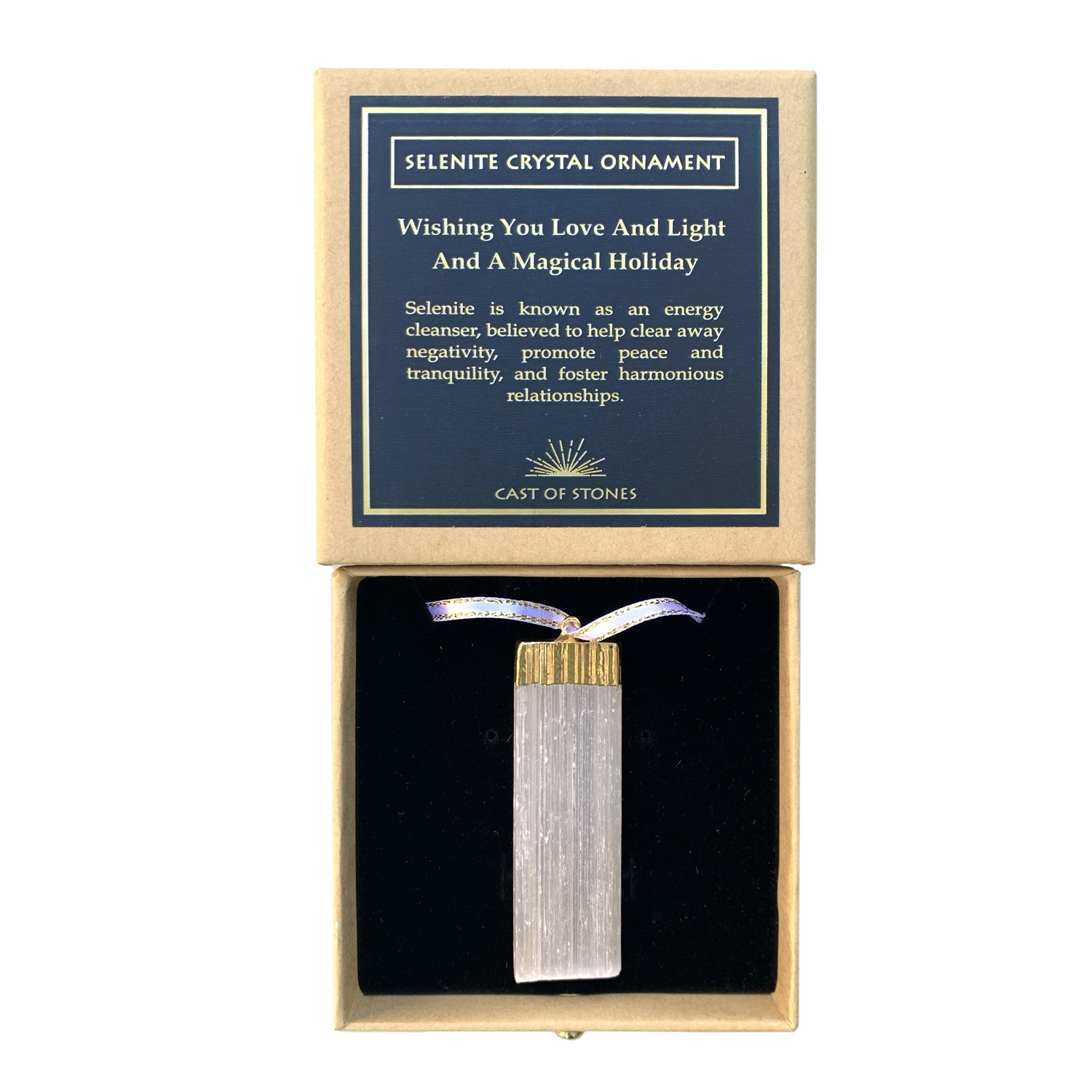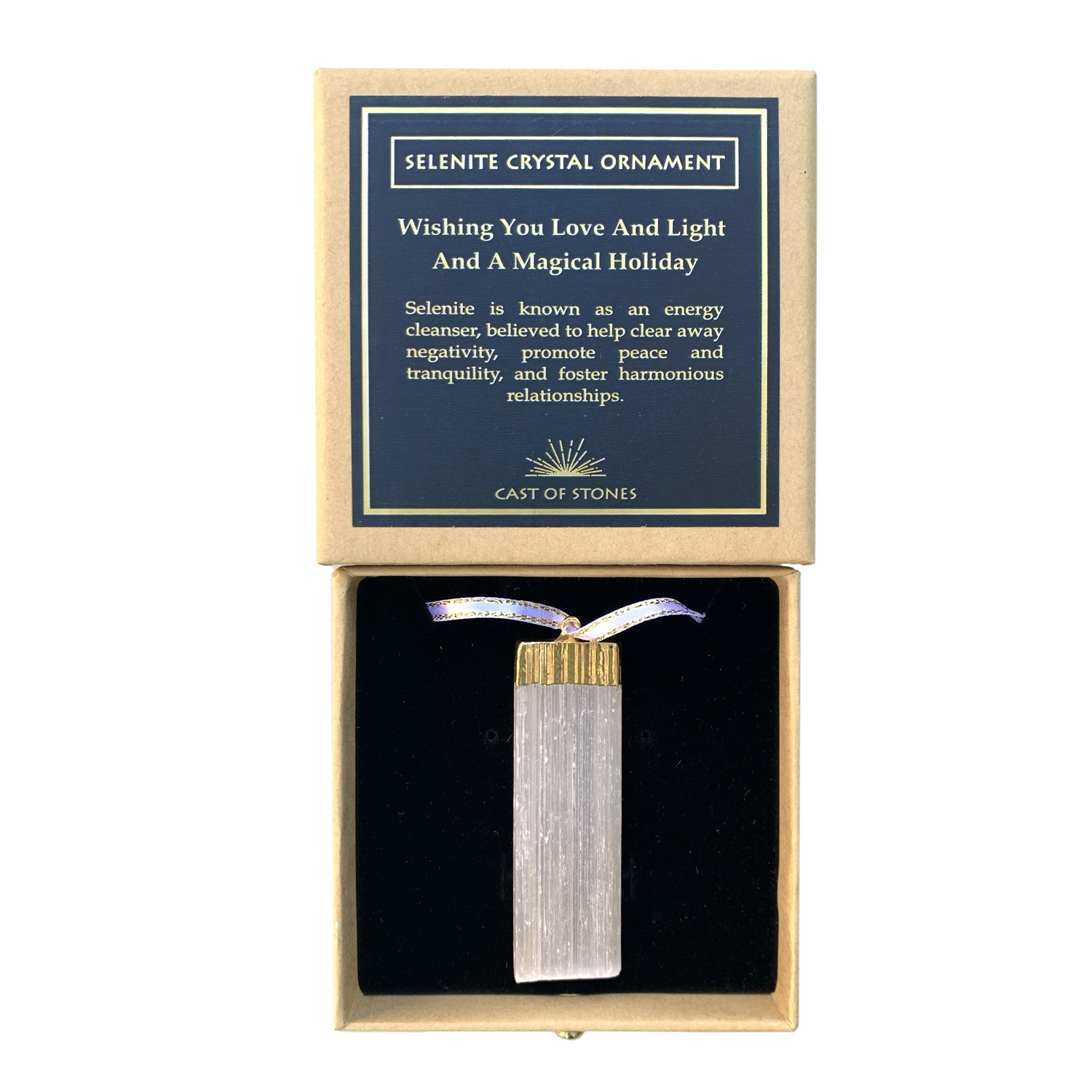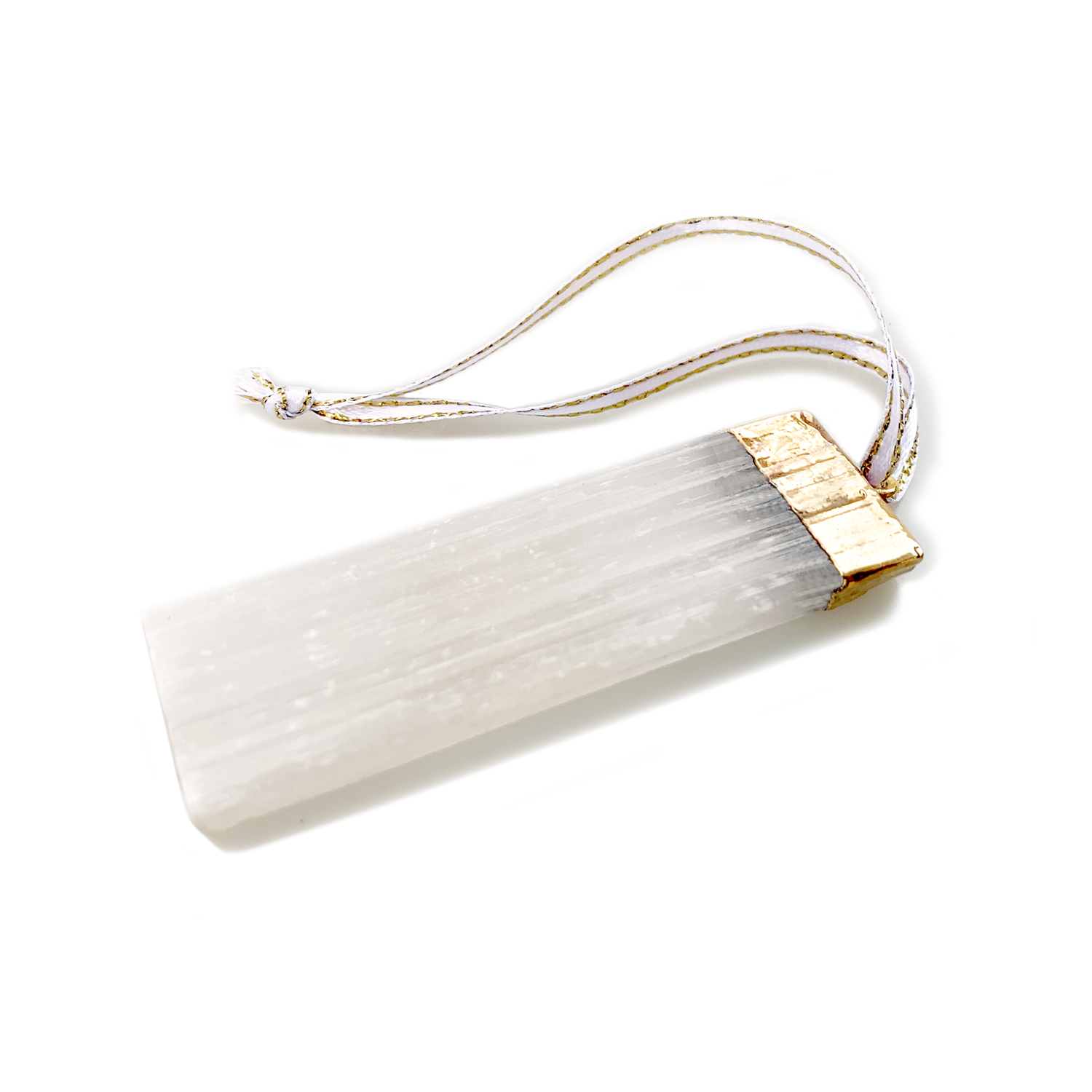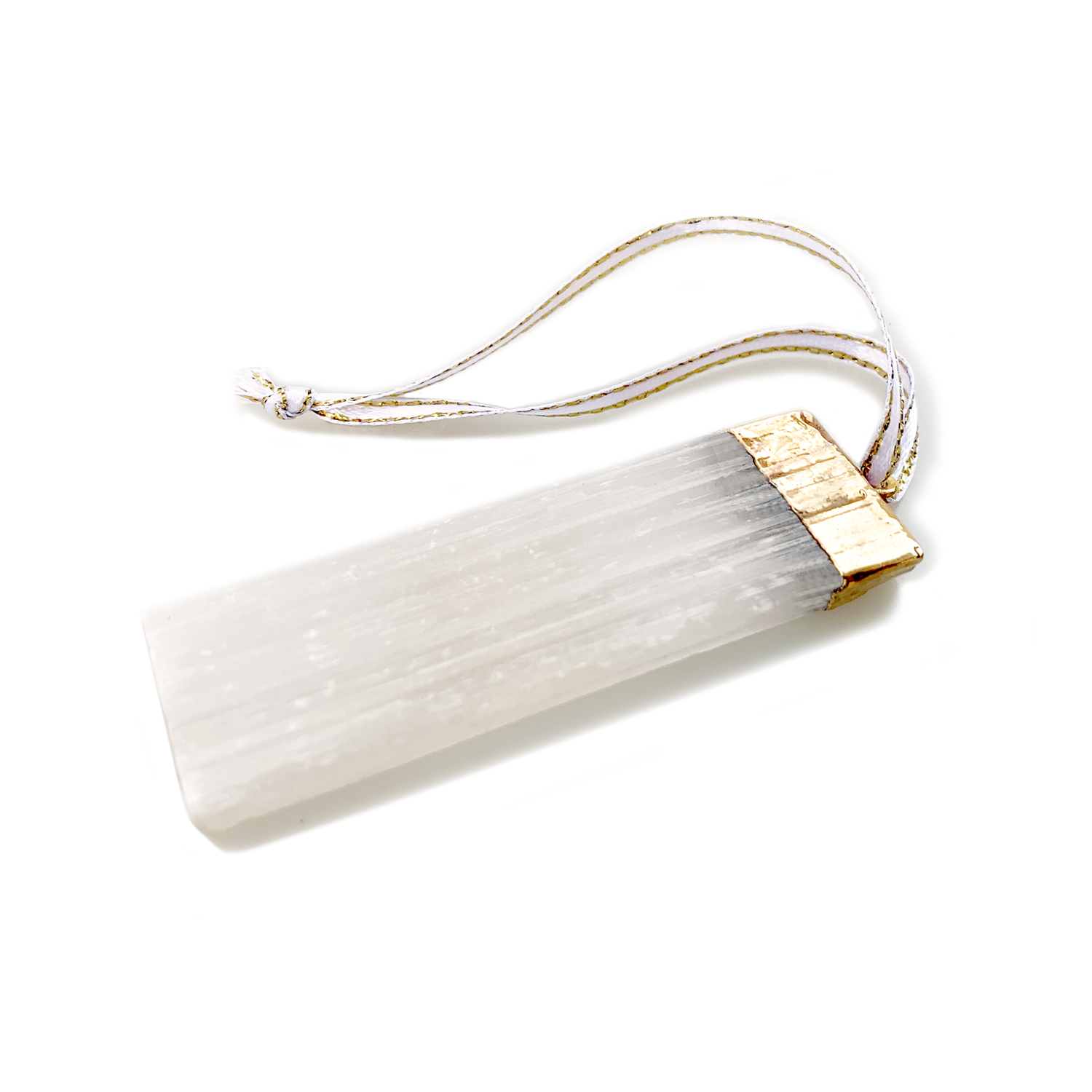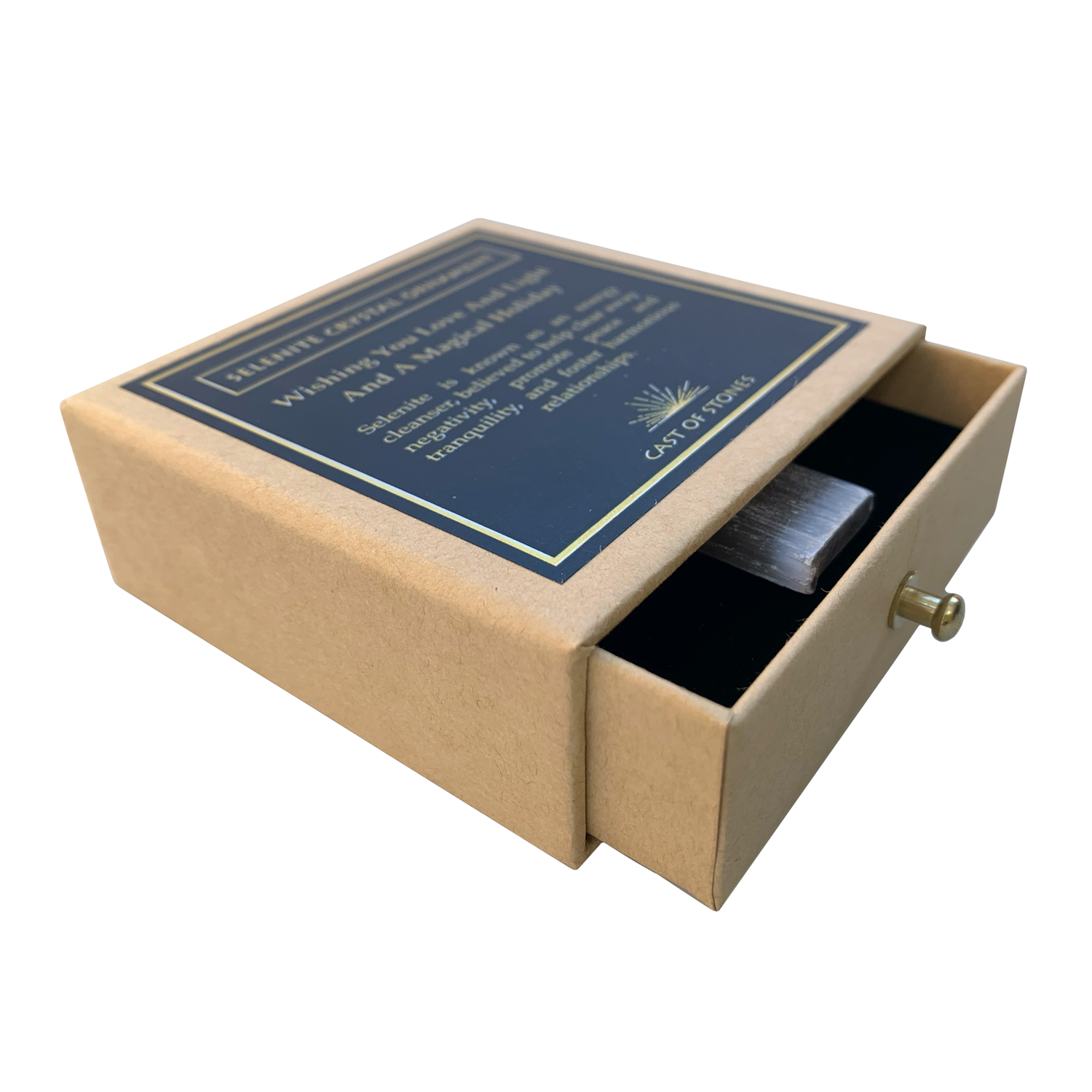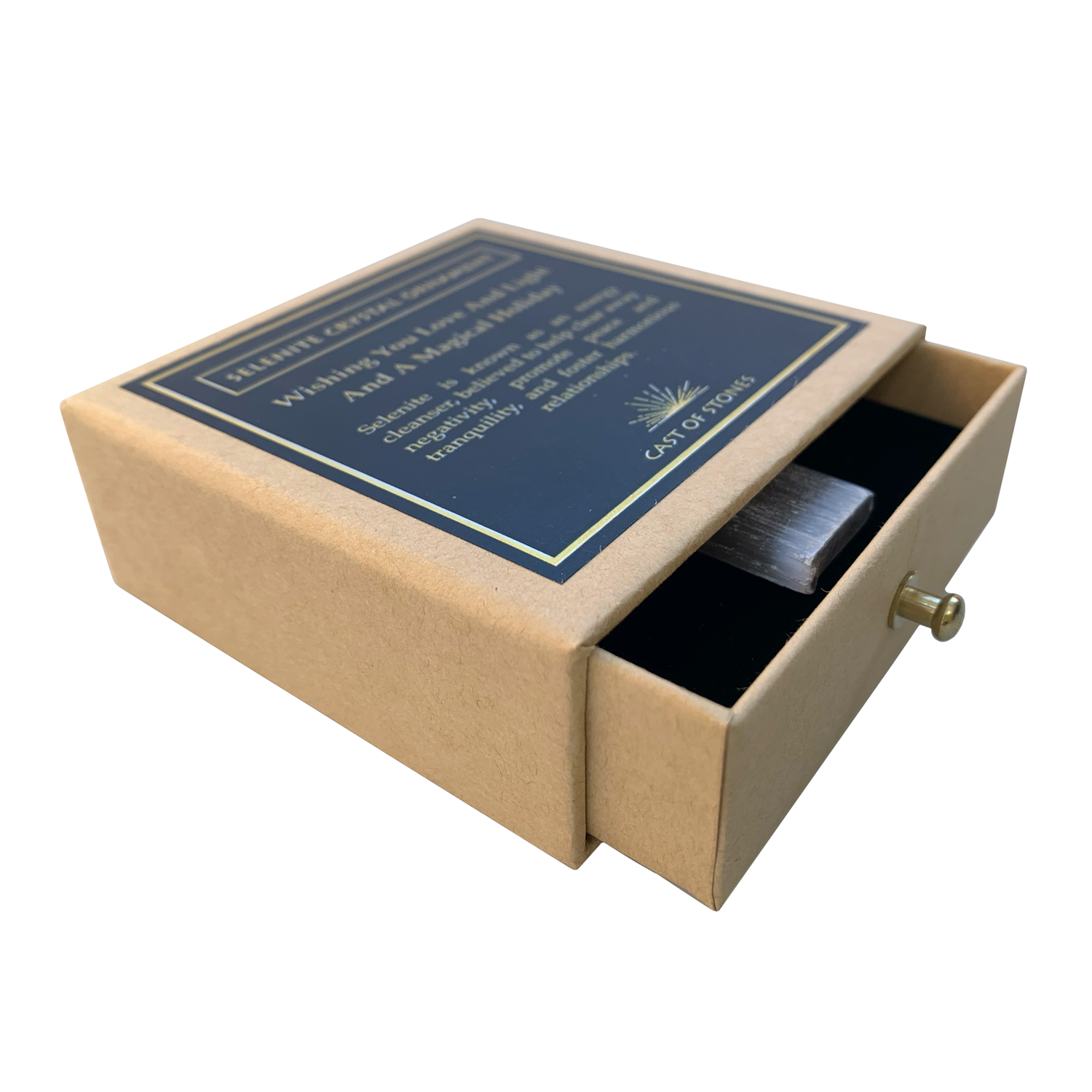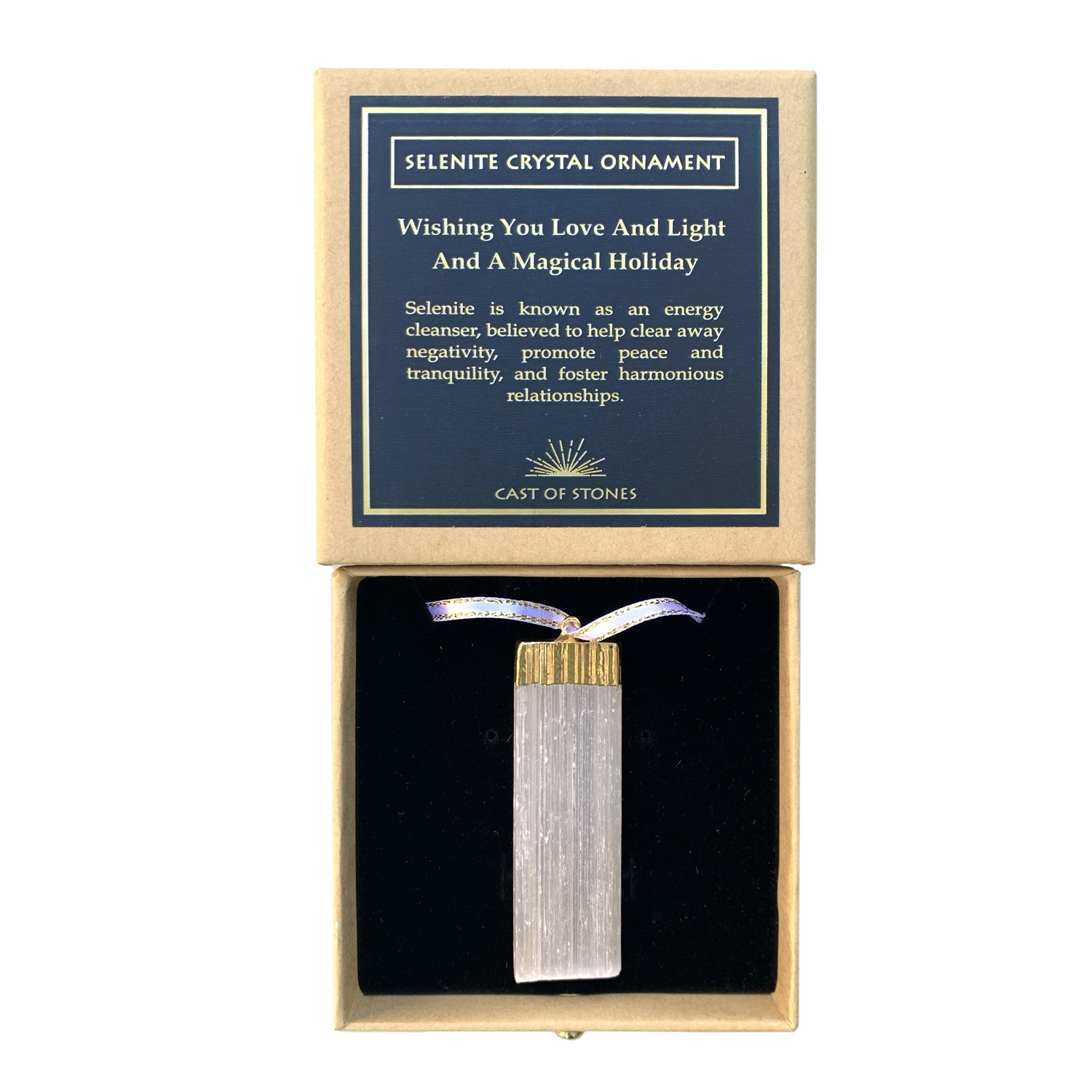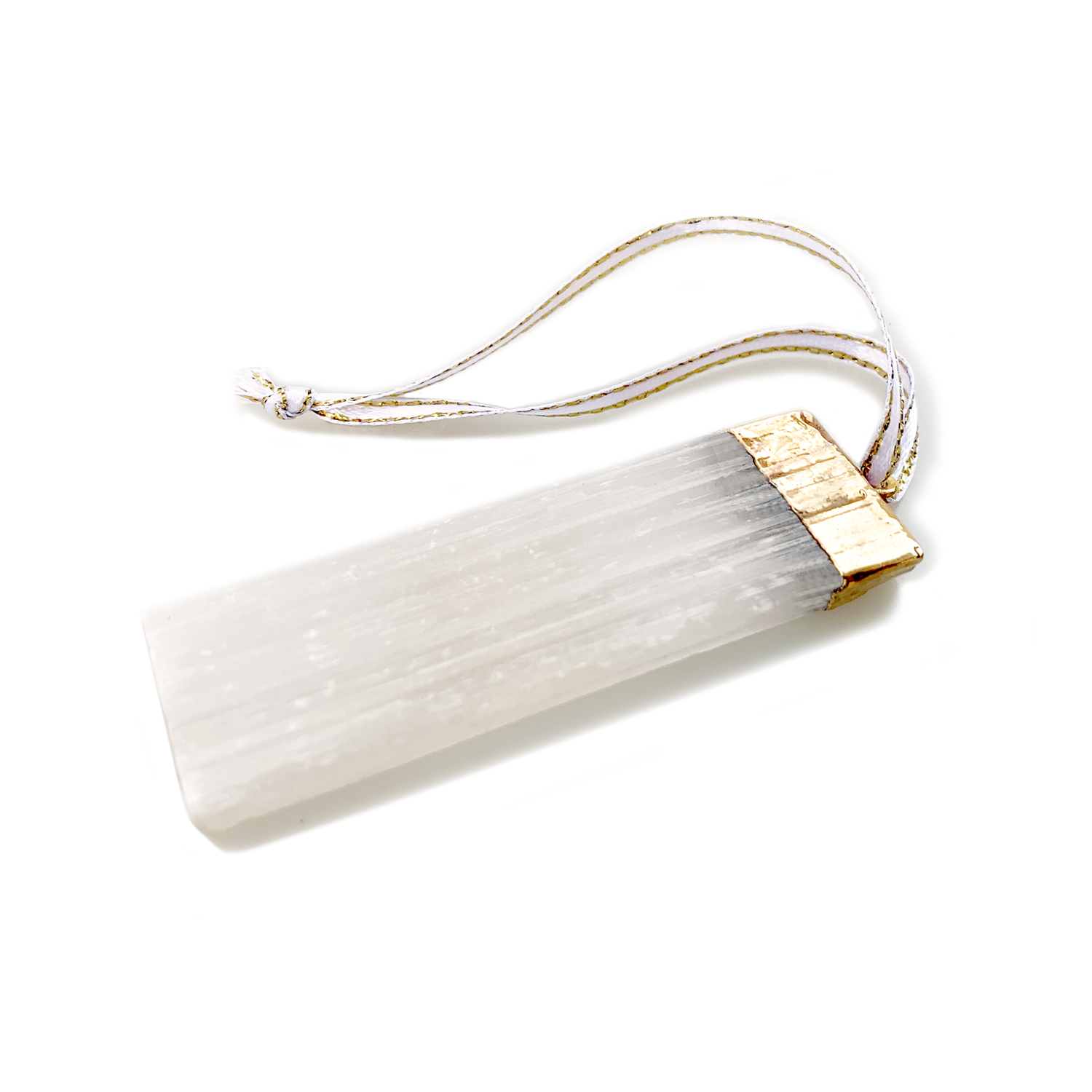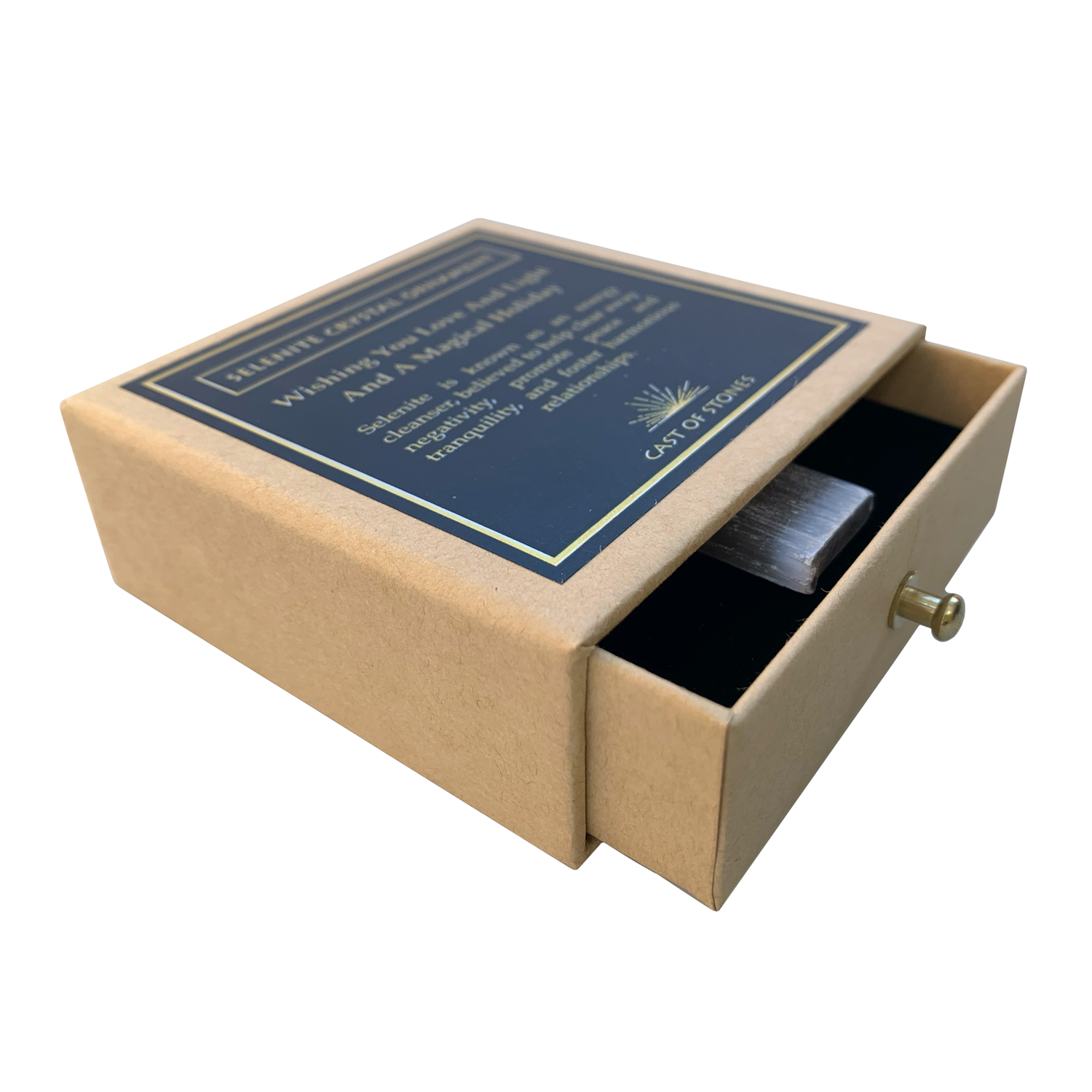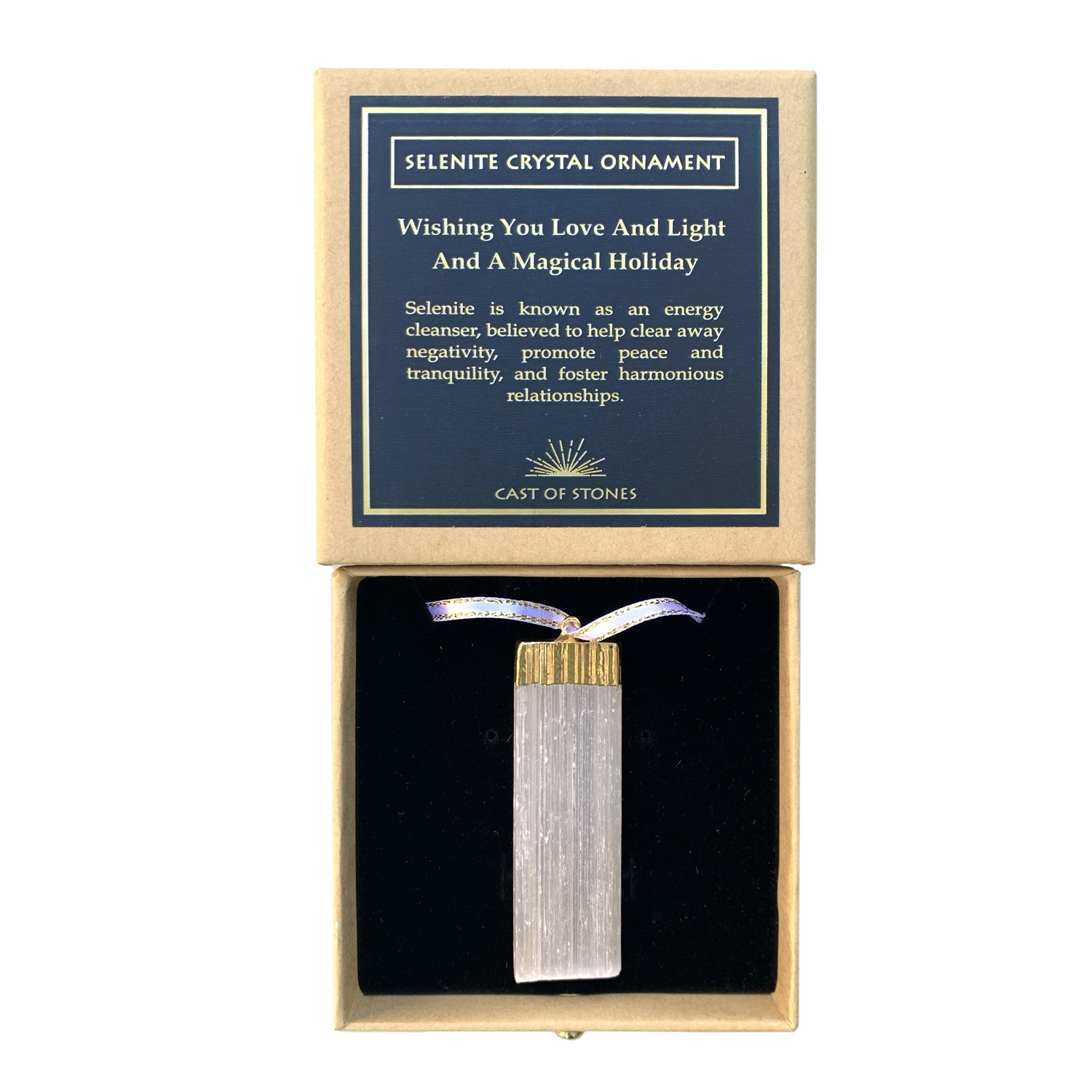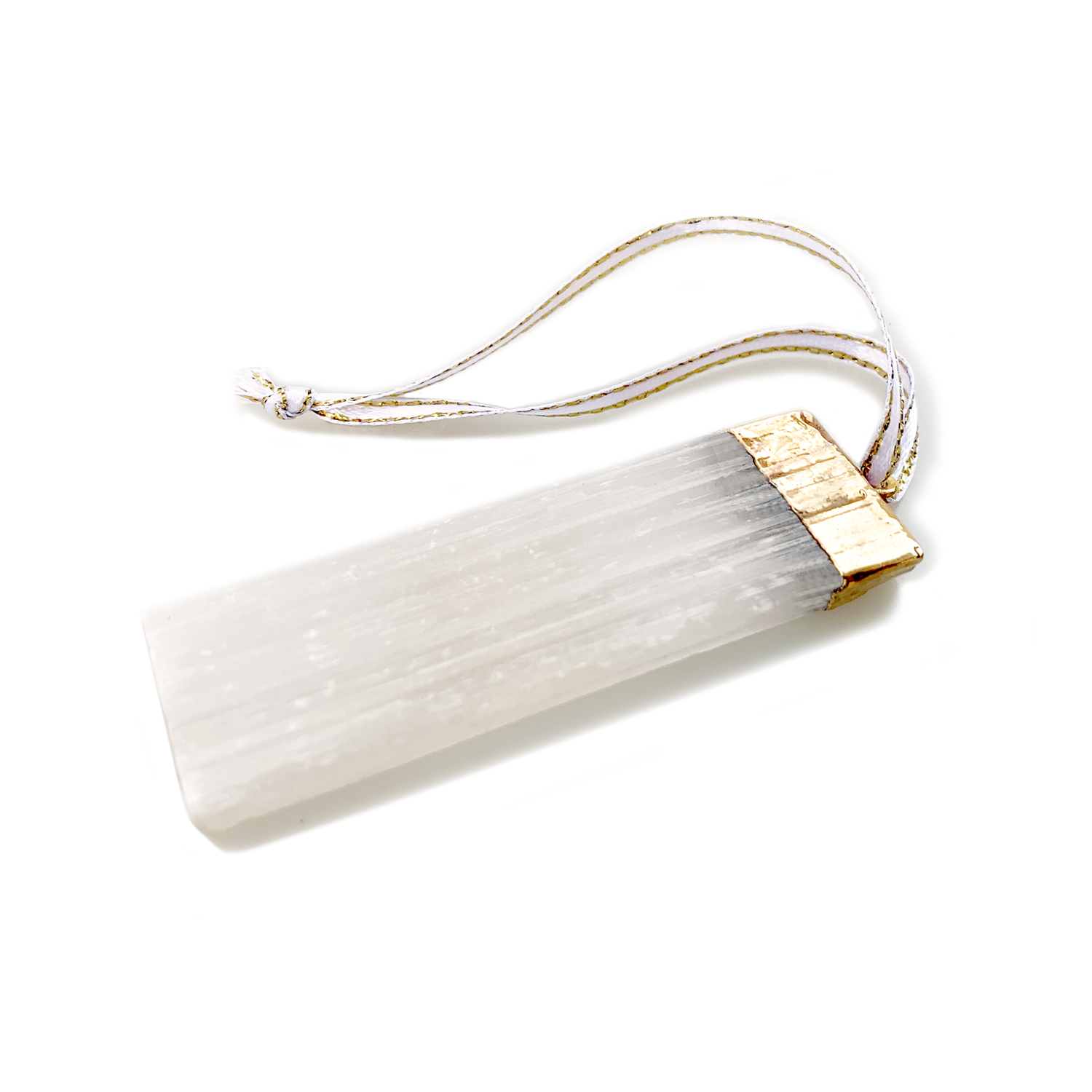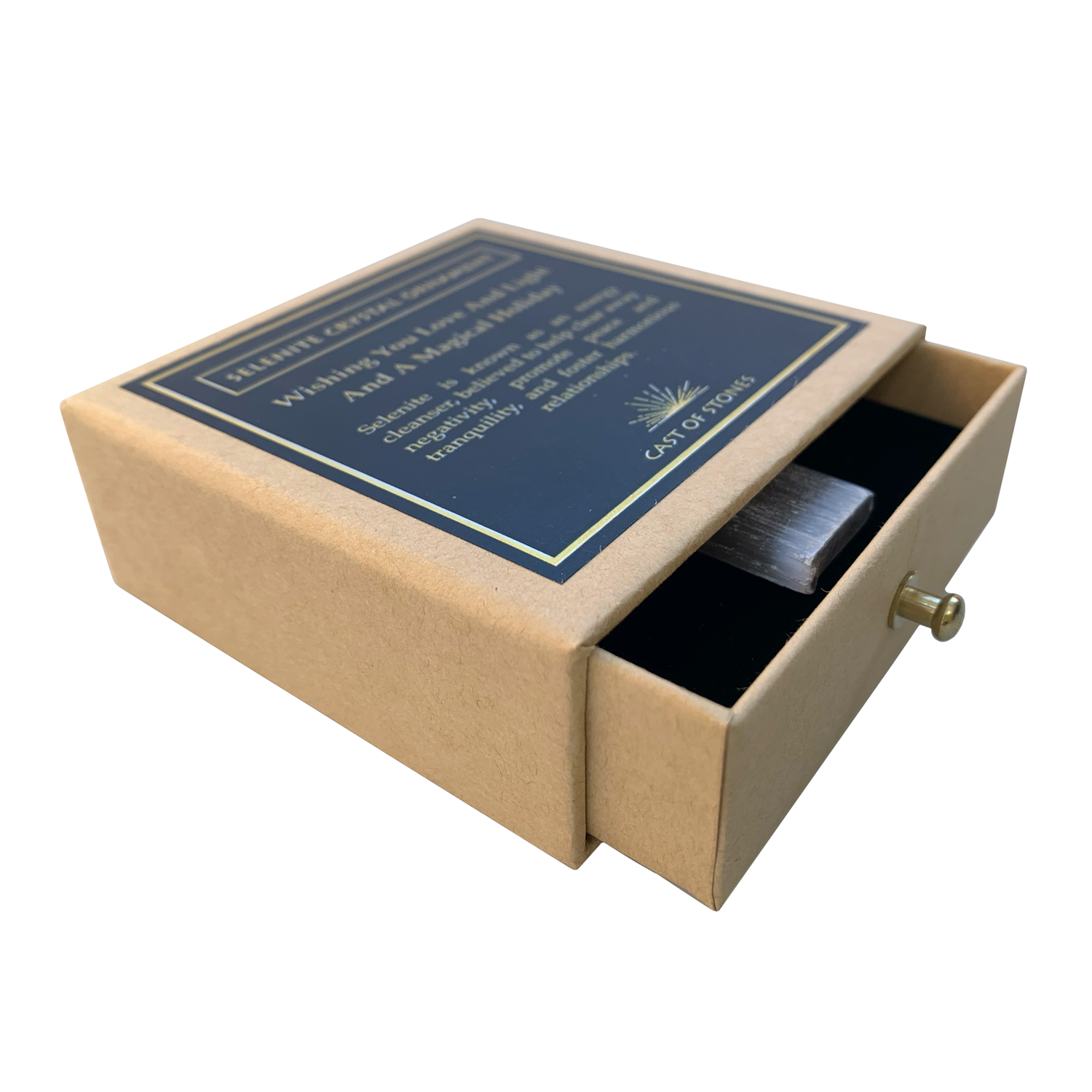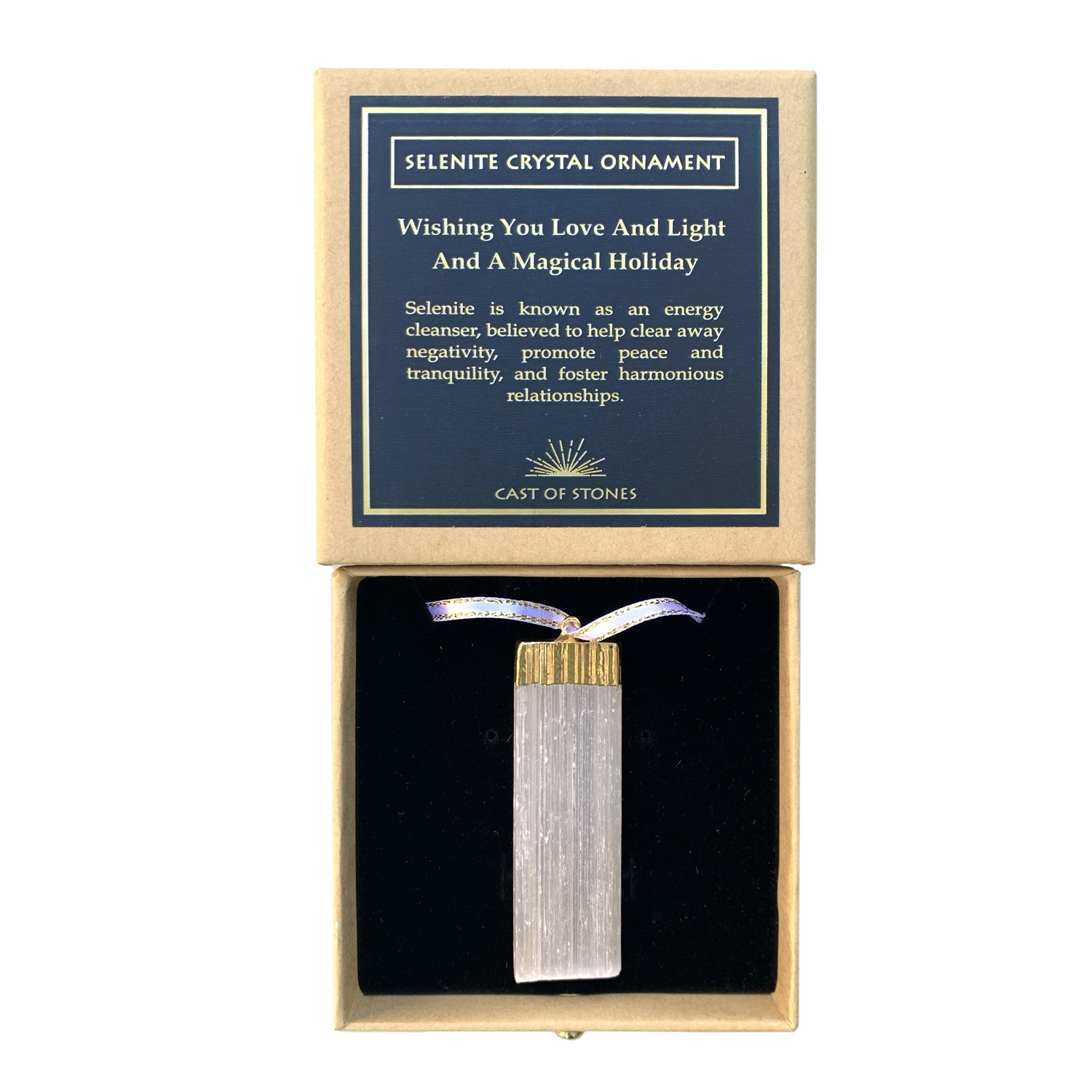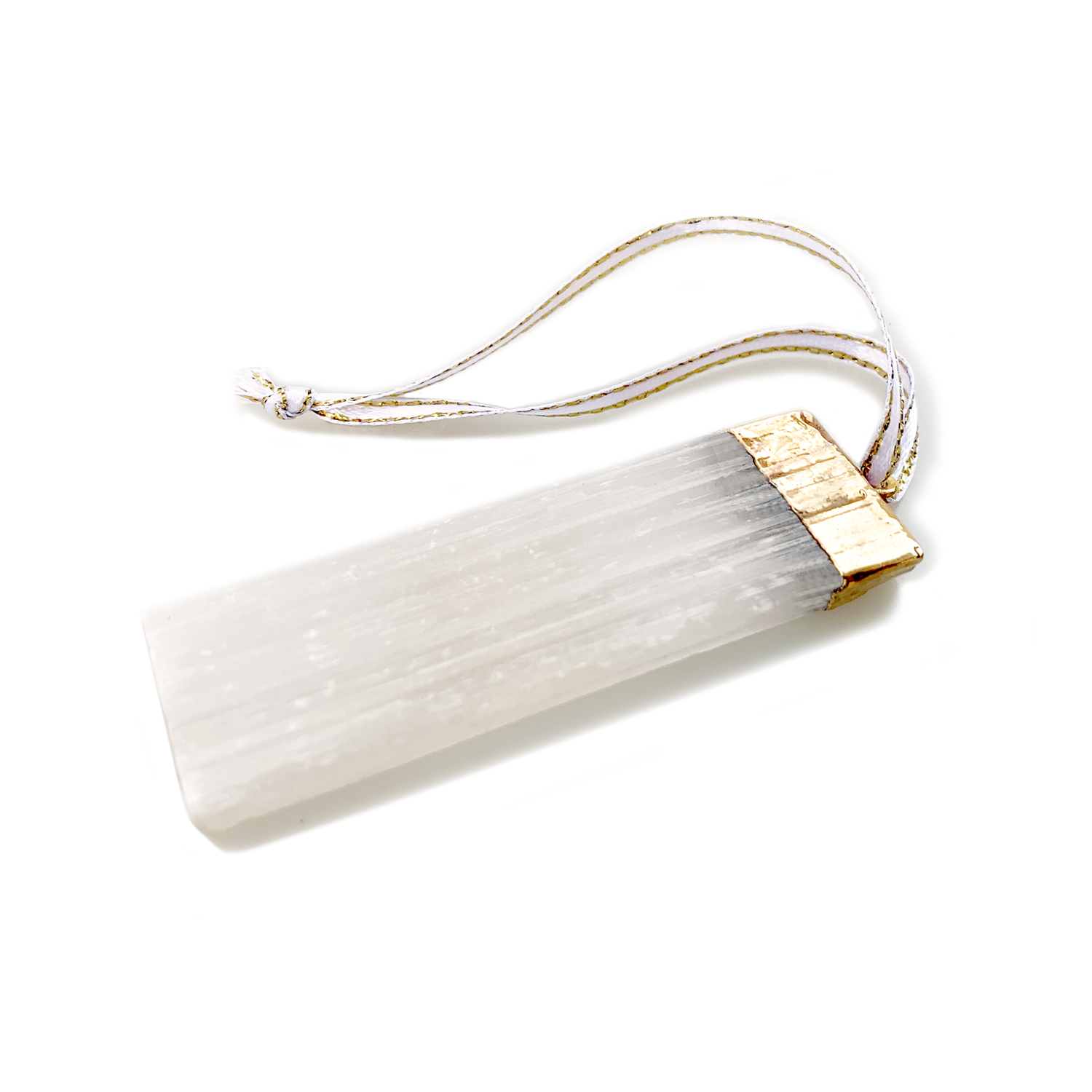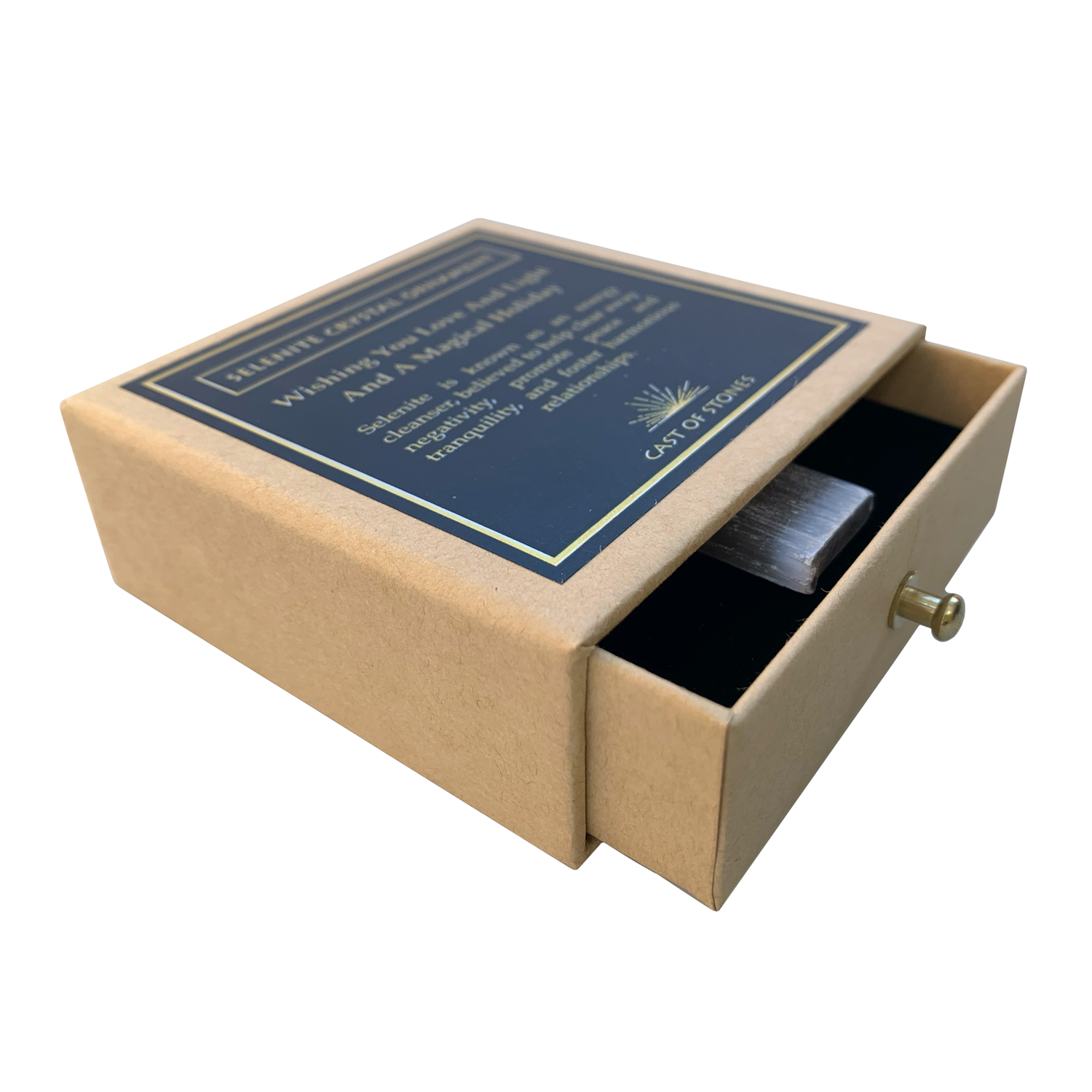 SELENITE ORNAMENT
"Wishing you Love and Light and a Magical Holiday"
Elevate this year's gift-giving experience with a truly thoughtful present for your loved ones.

Meet Cast of Stone's latest collectable: the Selenite ornament, perfect for gifting as it arrives in a prepackaged gift box with a meaningful greeting. A beacon of pure, clear, healing white light, Selenite crystals foster an uplifting and positive dynamic for everyone in your home. Renowned as an energy cleanser, Selenite is believed to dispel negativity, promote peace and tranquility, and nurture harmonious relations. The Selenite ornament boasts a charming glow that seems to radiate from within. It comes complete with its own adjustable white and gold ribbon, but feel free to replace it with a ribbon of your choice. Whether adorning your tree or hanging in any corner of your home, our Selenite Healing Crystal Ornament brings a touch of enchantment that transcends seasons.
Box is 3 1/2" x 3 1/2" x 1 1/4"